5D Robotics acquires UWB technology leader time domain to accelerate innovation in autonomous vehicle navigation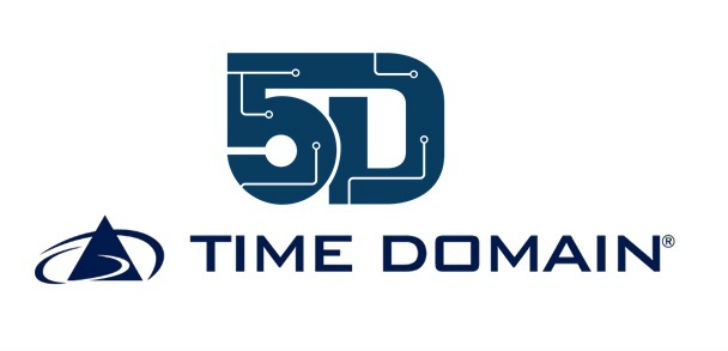 5D Robotics, Inc., has announced the acquisition of Time Domain, the world leader in Ultra-Wideband (UWB) technology products and services. The terms of the deal were not disclosed.
Time Domain provides small, low-power UWB ranging radio and radar sensors which measure distance with an accuracy of 2 centimetres, send data, and detect objects, people and obstacles. 5D has partnered with Time Domain since 2012, adapting the latter's PulsON ranging radios into precision autonomous navigation and positioning solutions for a wide variety of air and ground vehicles. The transaction strengthens the combined entity's position as a technology leader in vehicle autonomy and assured mobility through a combination of products, intellectual property of over 100 patents, and a staff of over 50 people.
David Bruemmer, 5D's CEO and Founder said "Time Domain's dedicated employee base has provided continuous innovation for many years producing unrivaled accuracy and reliability. Time Domain's custom UWB chip is already embedded in our Universal Positioning Node (UPN) and pairs with 5D's Behavior Engine and Adaptive Positioning software. Together, we will significantly reduce the cost and size enabling a new generation of assured mobility products."
Platforms for autonomous mobility utilizing UWB technology include industrial equipment such as warehouse forklifts and scissor lifts, automated guided vehicles in factories, personal mobility vehicles, and drones for industrial mapping. 5D also plans to adapt the UWB technology for use in automotive vehicle applications.
"5D and Time Domain share a common goal of providing real-time location information with high precision and reliability, particularly in industrial applications where such knowledge can be used to prevent accidents, reduce downtime, and increase productivity," said Rachel Reinhardt, President and CEO of Time Domain. "We are excited to join the 5D family, and will apply our innovative spirit and technical know-how to grow our combined global reach."
The merged enterprise will continue to support Time Domain's diverse worldwide customer base. "This transaction, along with our recent acquisition of Aerial MOB, positions 5D as a driving force in the rapidly expanding world of intelligent vehicles," said Bruemmer. "We are thrilled to bring Time Domain's technology and its staff into 5D to accelerate our mission of bringing the benefits of autonomous mobility to the world."