Liebherr equipment sales jump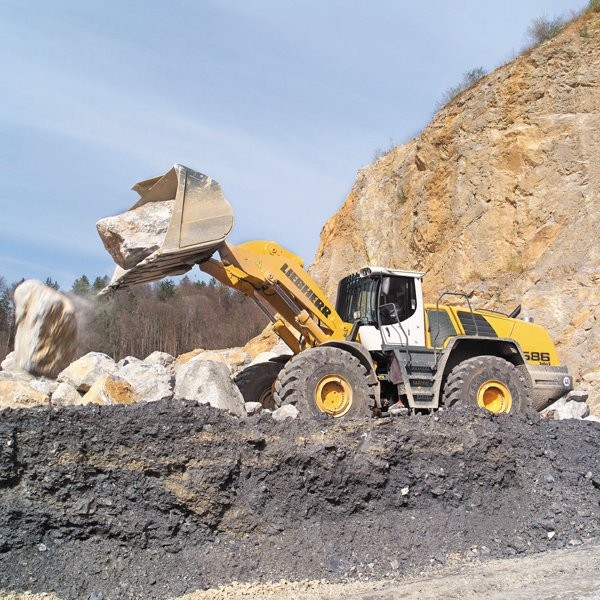 The Liebherr Group was able to increase its turnover in the 2011 financial year by 747.0 million euros or 9.8% to 8,334.0 million euros. Once again, almost all the Group's divisions contributed to this growth. Turnover from construction machinery and mining equipment recorded an above-average increase. In these product areas Liebherr boosted turnover by 642.4 million euros or 13.5% to a total of 5,386.6 million euros. The proportion of the Group's total turnover accounted for by these areas rose from 62.5% to 64.6%.

Development in the earthmoving and mining divisions, the latter of which was disclosed separately for the first time in the accounts, was especially dynamic. In the earthmoving division, the Group was able to increase its turnover by 448.6 million euros or 27.9% to 2,058.8 million euros. In the mining division, the Group was able to increase its sales revenues by 209.5 million euros or 26.1% to 1,012.0 million euros. Following an upturn in 2010, turnover in the mobile crane division fell slightly by 73.2 million euros or 4.0% to 1,738.6 million euros. Liebherr's overall turnover in the construction cranes and mixing technology division was 577.2 million euros, which represents an increase of 57.5 million euros or 11.1%.

From activities outside the construction machinery and mining equipment areas, the Liebherr Group achieved a turnover of 2,947.4 million euros, 104.6 million euros or 3.7% higher than in the previous year. Sales revenues for other products and services fell by 113.4 million euros or 36.8% to 195.1 million euros. All other product areas increased their turnover: The maritime cranes division increased its turnover by 78.4 million euros or 10.7% and therefore its sales revenue by 808.0 million euros. The aerospace and transportation systems division also recorded a significant turnover increase to 913.4 million euros, 94.1 million euros or 11.5% above the same period in 2010. The machine tool and automation systems division increased its turnover by 20.8 million euros or 12.6% to 186.4 million euros. The domestic appliances division boosted its total turnover to 844.5 million euros, an increase of 24.7 million euros or 3.0%.

The investment total increased by 125.0 million euros or 23.0% to 669.1 million euros. These funds were devoted to the construction of new production facilities, the modernisation of existing ones and the expansion of the sales and service network.

The growth of the Liebherr Group led to a distinct increase in the workforce during the year under review. At the end of 2011 Liebherr employed 35,333 people worldwide. In total, Liebherr created 2,354 new jobs.

The Liebherr Group will also maintain its course for growth in 2012. Increases are realistic in all divisions. The Group anticipates an increase in total turnover in the order of 10 %. The current view is that an improved result is possible in comparison to the previous year.

The complete Liebherr annual report 2011 is available online as a PDF download.