Komatsu introduces the new D85EXi/PXi-18 crawler dozer
Start sooner and finish faster, courtesy of factory integration and a host of intelligent capabilities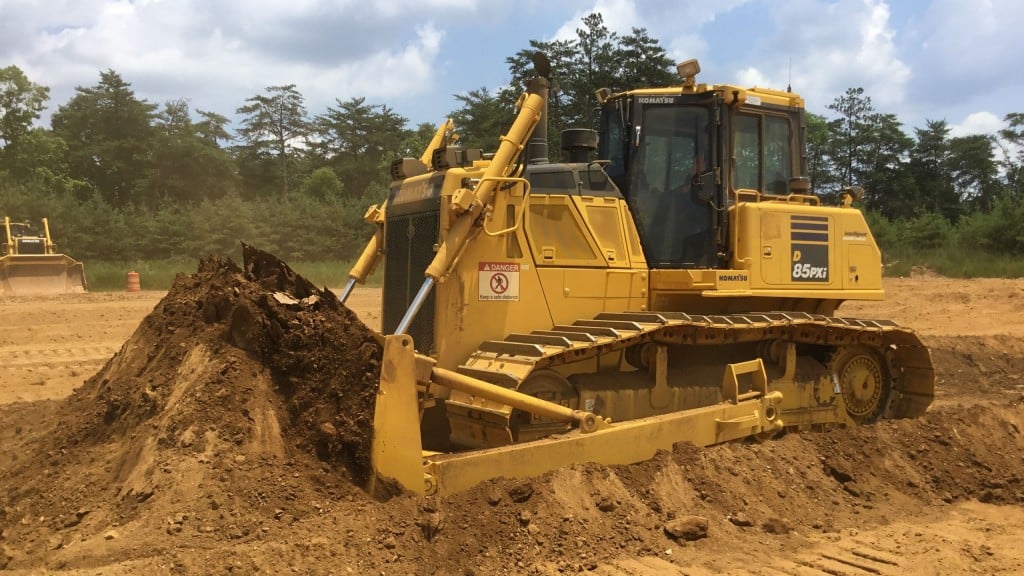 Komatsu America Corp. has introduced the new 264HP D85EXi/PXi-18 crawler dozer, the smart choice for any machine owner looking for intelligence and efficiency beyond what is typically available in machine control systems.
Eliminating the need to install and remove blade-mounted sensors each day not only saves on machine and operator wear and tear, it converts potential downtime into more time spent running the machine.
"With the monthly production gains from starting sooner, finishing faster and using less fuel, the more owners of the D85EXi/PXi-18 run their machines, the more they save," said Sebastian Witkowski, Komatsu product marketing manager. "From heavy dozing to finish grading, this wide-blade dozer is perfect for large, earthmoving jobs, where accuracy and efficiency are important," Witkowski said.
Intelligent value
First-to-last pass, rough-to-finish automatic dozing extends production gains. Once engaged, the system automatically cuts and lowers the blade to grade in a typical dozing pass. If the load increases to a maximum, the blade automatically raises to minimize track slip to keep dozing productively. According to the company, this intelligence achieves up to 8 percent greater efficiency in moving material, based on start-to-finish grade testing against typical aftermarket machine control systems.
Company info
Related products