Petro-Canada Lubricants partnership with Freightliner Manitoba continues to grow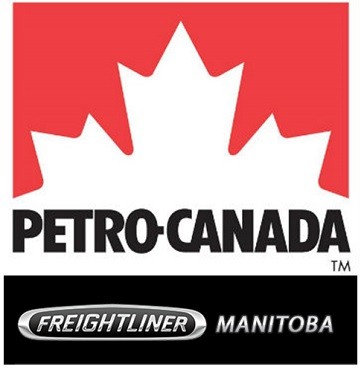 Petro-Canada Lubricants, a Suncor business, has announced the latest growth phase of its partnership with Freightliner Manitoba, North America's leading medium- and heavy-duty diesel and specialized trucks dealership and NationaLease member, to now include six Freightliner maintenance facilities across the province of Manitoba.
To date, Petro-Canada Lubricants has had responsibility for Freightliner Manitoba's heavy-duty engine oil supply in Winnipeg, specifically for its innovative Transolutions Preventative Maintenance (TSPM) solution.
TSPM delivers preventative maintenance services based on the needs of the vehicles in accordance to manufacturer specifications, with the ability to design dynamic solutions specific to a fleet's requirements.
Since launching TSPM in May 2015, Freightliner Manitoba has used Petro-Canada Lubricants at its sites in Winnipeg and will now expand to six sites across Manitoba, including Winnipeg and Brandon. This represents a 166 percent increase in Petro-Canada Lubricants' DURON-E engine oil supply for the Freightliner Manitoba business.
"In Freightliner Manitoba, we have a great partner who is looking for best-in-class technology to deliver ultimate engine protection for their fleets," said Tony Weatherill, global marketing director, Automotive and Driveline, Lubricants, Suncor. "TSPM is all about no-compromise delivery which mirrors the solutions that we provide and our focus on helping to make the world's heavy-duty vehicles run better, cleaner and more efficiently."
"Petro-Canada Lubricants produces great quality heavy-duty engine oils, which are designed to withstand anything that is thrown at them – extreme weather, different terrains," said Itamar Levine, vice president and general manager, Freightliner Manitoba. "That gives us and our customer peace of mind and certainty of delivery."