Komatsu introduces the new D61EXi/PXi-24 Intelligent Machine Control crawler dozer
Automated dozing from rough cut to finish grade, award-winning slant nose design, and no blade mounted sensors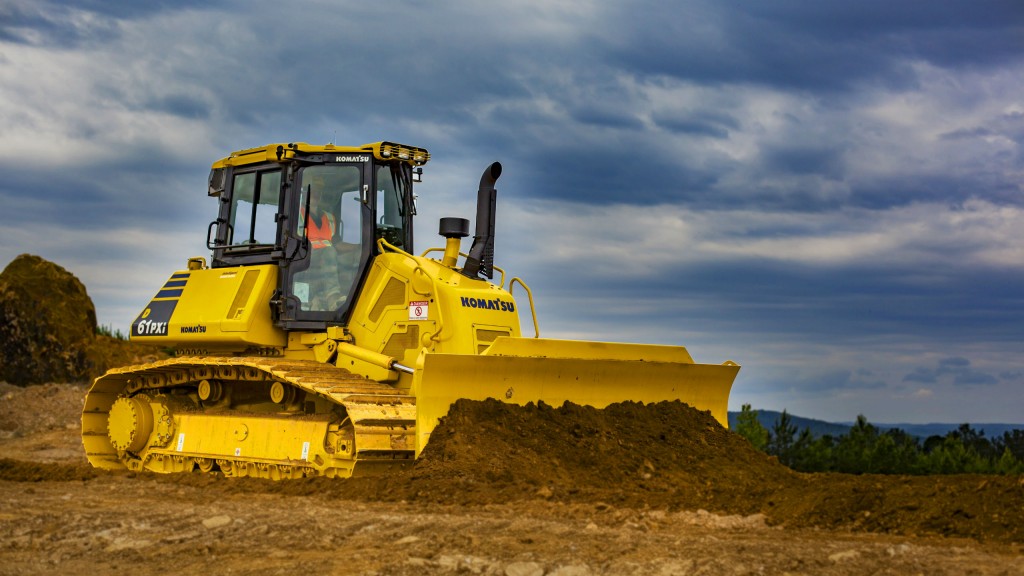 Komatsu America Corp., has introduced the second generation of their most popular intelligent machine control dozer. The new D61EXi/PXi-24 builds on the successful, full lineup of intelligent machine control dozers offered by Komatsu. Featuring a 6.8-litre, 168-hp, SAA6D107E-3, EPA Tier 4 Final emissions certified engine, the D61EXi/PXi-24 is environmentally friendly and provides high levels of performance, while reducing fuel consumption and operating costs.
"From first to last pass – rough cut to finish grade – the machine senses blade load, minimizes track slip and ensures operators get the most from every push," said Sebastian Witkowski, Komatsu product manager. "Also, eliminating the need to install or remove blade mounted sensors each day not only saves on wear and tear and the potential for downtime, it saves operators valuable time that can be used to run the machine longer," Witkowski said.
The D61EXi/PXi-24 intelligent machine control system allows automated operation from heavy dozing to fine grading, achieving up to 8 percent greater efficiency in moving material, based on start-to-finish grade testing of typical aftermarket machine control systems. The lack of blade mounted sensors and components means there is no need for operators to climb on the blade to install/remove GNSS antennas, no coiled cables to snag, and no electrical connections to slow the start and end of every shift.

Other noteworthy features of the D61EXi/PXi-24 crawler dozer include:
A choice between quick-shift, three-speed mode and a variable, 20-speed customizable transmission mode to suit personal preferences.
Proprietary engine and hydrostatic transmission technology that improves machine efficiency and cuts fuel consumption.
New auto-idle shutdown and economy modes that help reduce idle time and save fuel.
Pioneering KOMTRAX telematics system and monitor that provides key machine metrics, including KDPF status, DEF consumption, fuel level, operating hours, location, cautions and maintenance alerts. Operator ID also makes it possible to view KOMTRAX data by job, application or operator.
KOMTRAX is included with the D61EXi/PXi-24 at no charge.
Large, multi-lingual, 7-inch, high-resolution LCD monitor with Ecology Guidance that helps operators observe machine performance for maximum fuel efficiency and follow real-time integrated diagnostics for troubleshooting without a laptop.
Standard rear-view monitoring system that promotes increased operator awareness of potential worksite hazards.
Company info
Related products
Related Articles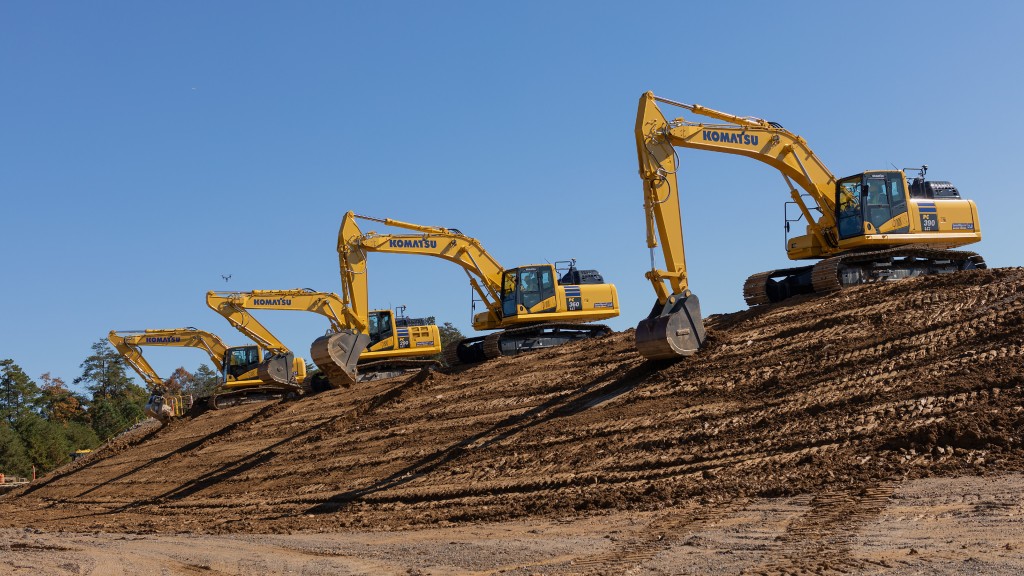 Intelligent Machine Control 2.0 from Komatsu adds productivity to excavators