Michels Canada expands headquarters in Nisku, Alberta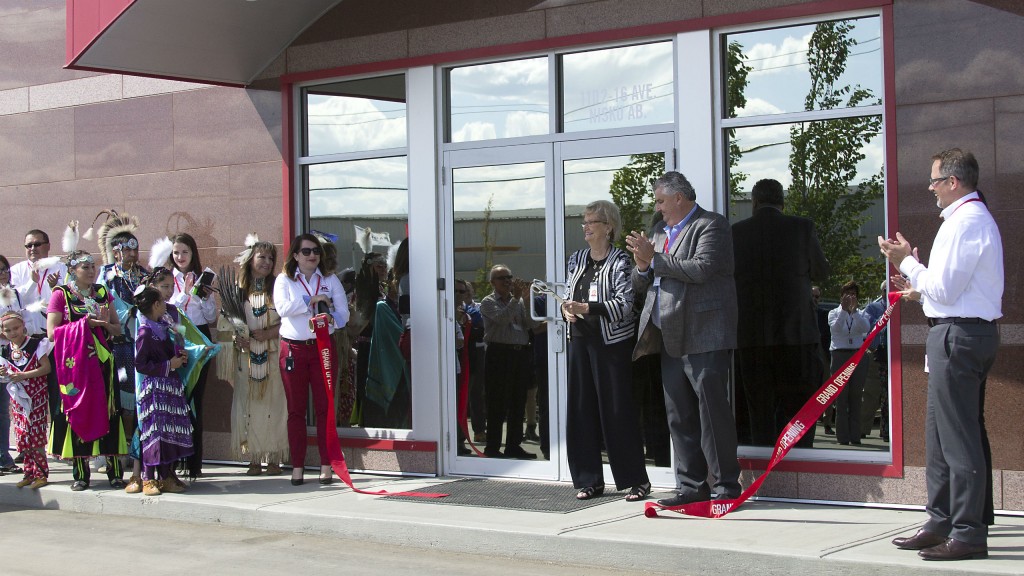 Michels Canada recently doubled the size of its headquarters in Nisku, Alberta, to reflect its commitment to serving customers and continuing its growth in Canada.
"Last year was a watershed year for Michels Canada in terms of the industry milestones we achieved," said Gary Ziehr, Vice President. "We are honored to be considered among the nation's most elite contractors and proud to have a facility that will support our ongoing evolution."
The expansion project transformed Michels' 3,600-square-foot office building and 7,500-square-foot shop into a two-story structure with 6,900 square feet of office space and a 10,500-square-foot shop. The facility was strategically designed to be flexible, collaborative and environmentally efficient.
Located near Edmonton, the expanded facility and yard is a convenient hub for Michels' operations throughout Canada. Michels provides reliable, advanced construction services to a variety of markets, including oil and gas, communications, heavy civil, power delivery, and sewer and water. Most notably, Michels has successfully built mainline pipeline of all sizes and complexities throughout Canada's remote wilderness, oil sand mines and urban areas. Additionally, Michels is a recognized leader in trenchless construction methodologies, including horizontal directional drilling, Direct Pipe and tunneling.
"Michels has a bright future in many Canadian markets, including oil and gas," said Pat Michels, President and CEO of Michels. "By investing in our people, our equipment and this facility, we are girding our commitment to Canada, our customers and our exceptional team."
Michels Canada was formed in 2006, seven years after its sister company, Michels Corporation, began operations in Canada. Michels has earned a position as one of Canada's top contractors. Among accomplishments in 2015, Michels built 14.5 miles (23.3 km) of 36-inch and 16.3 miles (26.3 km) of 42-inch heavy wall natural gas pipeline on the Greater Toronto Area gas distribution project and completed a record-setting 7,200 feet (2,195 m) installation of a 42-inch pipe under the Athabasca River near Fort MacKay, Alberta.
The technologically advanced Nisku facility is decorated with Canadian Aboriginal art to reflect Michels Canada's culture. In deference to Michels Canada's connection to Michels Corporation, the facade and accents throughout the building are made from 45,000 pounds of red granite imported from one of Michels Corporation's quarries in its home state of Wisconsin. The same granite adorns Michels Corporation's headquarters.
Related Articles
Searching for the best-performing excavator? Your search ends here. We tested the Volvo EC350E and EC380E against a leading competitor in three different tests: trenching, truck loading and lifting capacity at reach. The results show a 20% difference in cost-per-ton, a 15% difference in tons-per-hour and a 12% difference in both operating costs and lifting capacity. See the results and put an end to your search for the best excavator.