New Ammann ARX rollers feature oscillation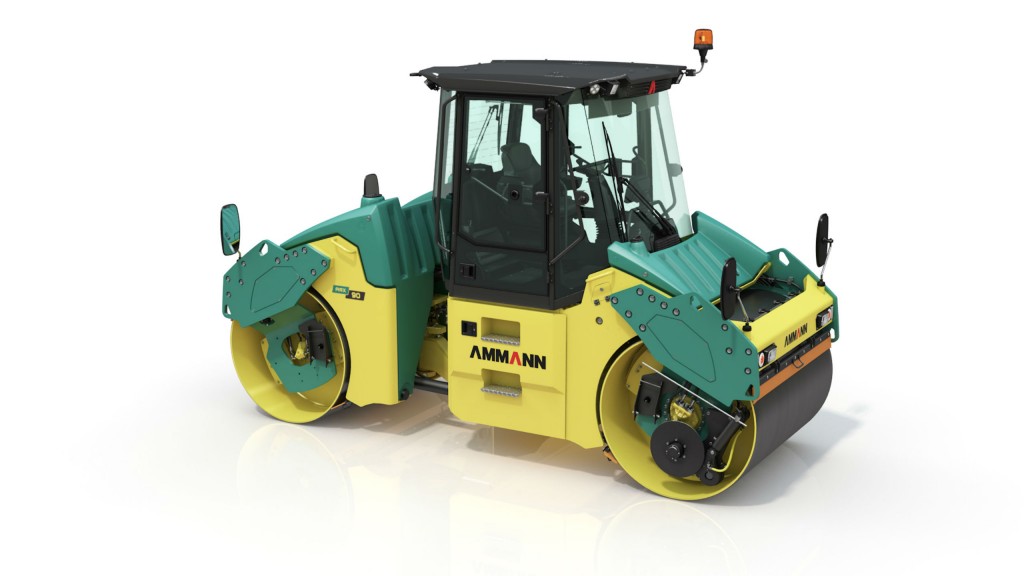 The new ARX 90 T4f/T3 and ARX 110 T4f/T3 Tandem Rollers combine oscillation with the high compaction output seen on previous Ammann tandem rollers.
The ARX machines are the first Ammann vibratory rollers to feature oscillation, a process that helps rollers achieve desired results faster and with less vibration. Oscillation eliminates about 90 per cent of the stress to surroundings and materials caused by a traditional vibratory system.
Oscillation is important when compacting in sensitive areas, such as bridges and near buildings, where a traditional vibratory approach can cause damage. It also is a good fit when working on cold joints and when concerned about over-compaction and potential damage to aggregates and asphalt mixes. Asphalt can be safely compacted at lower temperatures when using oscillation, expanding the compaction window. Oscillation also eliminates vibration marks and reduces machine wear.
The ARX 90 T4f/T3 and ARX 110 T4f/T3 combine the oscillating, back-and-forth-movement of the drum with a constant static drum load to reach compaction goals faster. For increased compaction output, the ARX utilizes a combination of drum oscillation and the Ammann heavy-duty, 2-stage vibratory drum with easy adjustment of amplitude and frequency.
The optional ACEforce system provides a host of benefits including measurement in absolute values, evaluation of material stiffness, an operator guidance function and documentation of the entire compaction process.
The ARX 90 T4f and ARX 110 T4f also feature an updated engine that meets the strictest emissions standards in Europe and the U.S. Versions with T3 engines are available in markets with lower emission restrictions.
The tandem rollers are easy to control, with articulated steering and an articulating oscillation joint enabling work in crab mode. The cab is enormously spacious, comfortable and quiet. Operator-friendly features include a unique multifunctional display in the steering wheel, a tiltable and adjustable steering column and control switches on the armrest.
A rotating and sliding seat enables visibility with excellent sight lines to drum surfaces, edges and spraying bars. The operator can slide the cab beyond the machine contour for even better visibility.
On-board diagnostics quickly alert operators to issues. Service points are easy to access, and the roller's single-drum pump requires less maintenance.
Company info
Related products