Komatsu introduces the new PC490LCi-11 intelligent machine control hydraulic excavator
World's largest 3D semi-automatic excavator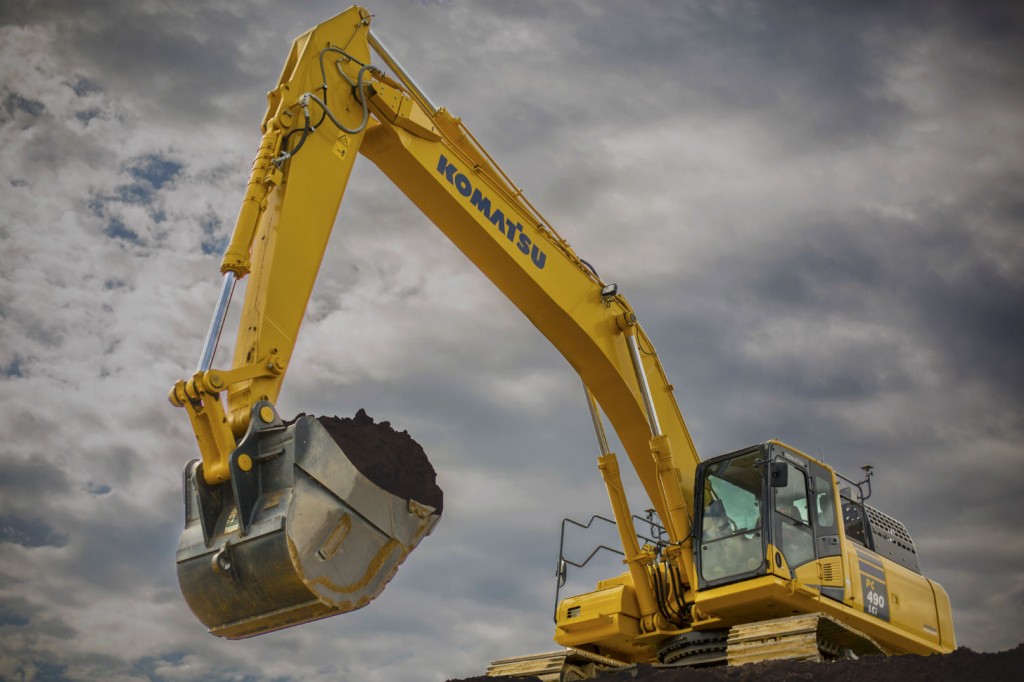 Komatsu America Corp. has introduced the new PC490LCi-11 hydraulic excavator, the largest 3D semi-automatic construction-sized excavator available today.
"Many of our customers have been enjoying the precision, versatility and efficiency of the PC210LCi-10, and have been asking us to scale intelligent machine control technology to a larger-sized excavator. The wait is over – the PC490LCi-11 is here," said Jason Anetsberger, Komatsu America senior product manager. "Whether you are mass excavating, trenching or fine grading, the PC490LCi-11 will help increase productivity and efficiency, while removing the burden and worry of over excavation. All the operator has to worry about is keeping the bucket full. Komatsu delivers maximum productivity and accuracy, from first to last pass, straight to grade." Anetsberger said.
Intelligent Machine Control features a unique sensor package, including stroke sensing hydraulic cylinders, an IMU sensor and GNSS antennas. The machine utilizes 3D design data loaded into the machine's monitor to accurately display machine position relative to target grade. When the bucket reaches the target surface, automation kicks in to limit over excavation.
Features include:
Auto Grade Assist – as the operator moves the arm, the boom adjusts the bucket height automatically, tracing the target surface and minimizing digging too deep.
Auto Stop Control – during boom and bucket operation, the work equipment automatically stops when the bucket edge reaches the design surface, thus minimizing design surface damage.
Minimum Distance Control – the machine controls the bucket by automatically selecting the point on the bucket closest to the target surface. If the machine is not facing a sloped surface at a right angle, it will still follow the target surface and minimize digging below it.
Facing Angle Compass – the orientation of the facing angle compass' arrow shows the operator the facing angle, relative to target surface. This allows the bucket edge to be accurately positioned square with the target surface.
Realistic 3D Display – the machine and design surfaces are shown in realistic 3D. The angle and magnification of the views can be changed, allowing the operator to select the optimum view, depending on work conditions.
Control Box – the Intelligent Machine Control monitor uses a large 12.1 screen for visibility and ease of use. The simple screen layout displays the necessary information in an easily understood fashion. A touchscreen icon interface, instead of a multi-step menu, simplifies operation.
Other performance features include:
A 11.04-litre, 359-hp, EPA Tier 4 Final, SAA6D125E-7 engine.
An up to 13 percent productivity improvement, thanks to increased hydraulic flow in Power Mode.
Up to seven percent more arm crowd force and bucket digging force, respectively, when the one-touch, Power Max function is engaged.
KOMRAX level 5 technology feeds the operator machine data, such as fuel and diesel exhaust fluid levels, Komatsu Diesel Particulate Filter, regeneration status, location, cautions and maintenance alert information.
Company info
Related products
Related Articles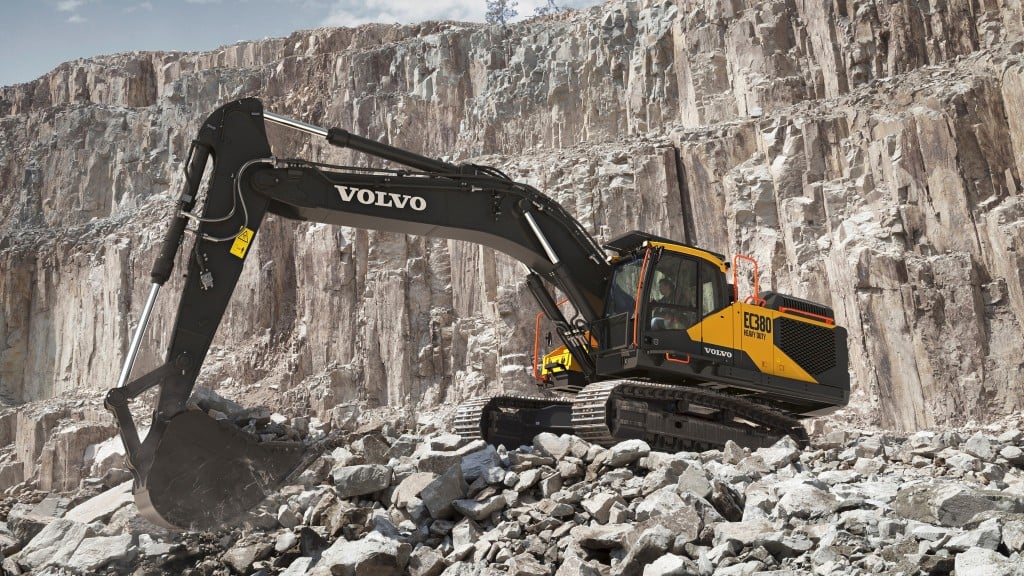 Volvo CE fuel efficiency and equipment warranty programs celebrate 10th anniversary