New preventive maintenance protocol for Genie scissor lifts and telehandlers
Streamlined care reduces, or even eliminates, procedures – saving time and money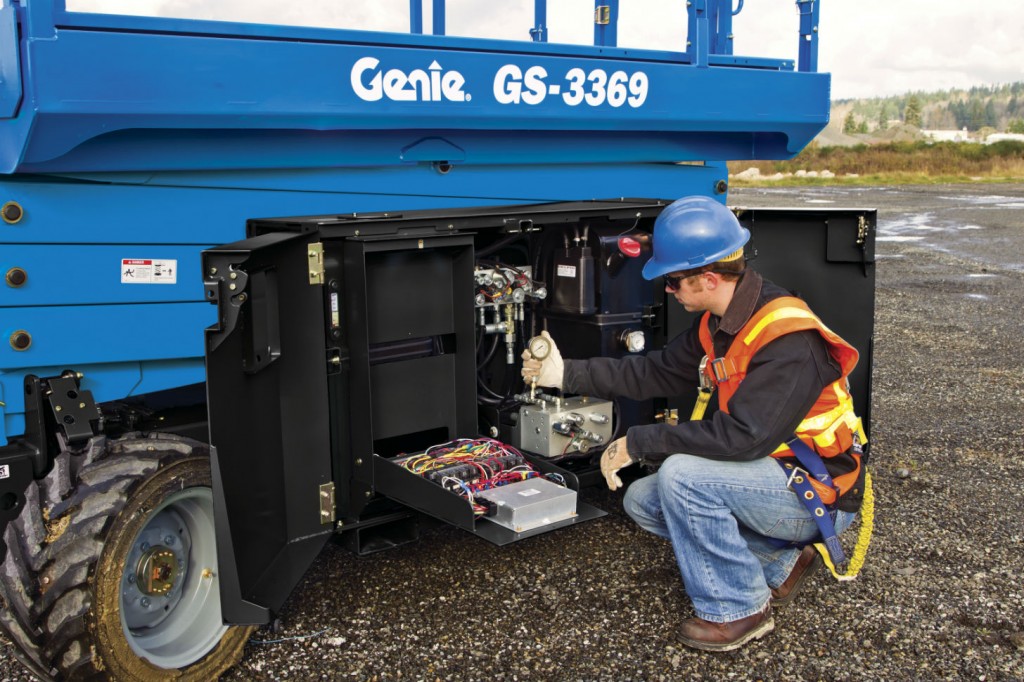 Maintenance time and costs are reduced with a new consolidated maintenance protocol for all Genie GS-scissor lift models and Genie GTH telehandler models in North America. Following updated procedures and simplified intervals, the new Genie maintenance instructions provide rental store owners the flexibility needed to keep their equipment on rent longer while making routine tasks a priority.
"With rental equipment constantly going out and coming in, the streamlined maintenance procedures reduces the number of visits a Genie scissor lift or telehandler needs to make to the shop for preventive care. Less time in the shop translates to more time out on rent, lowering our customers' total cost of ownership and driving a higher rental return on invested capital (rROIC)." says Karen Stash, Genie Senior Director, Global Product Management and Marketing, Terex Aerial Work Platforms (AWP). "This approach makes scheduled maintenance less time-consuming and fits within the way our customers work at the branch level."
With this new maintenance protocol, Genie has condensed six separate maintenance manuals into one, easy-to-use manual. This one-stop maintenance manual contains complete performance specifications, as well as a streamlined list of maintenance tasks to complete. And, it is available in hard copy or digital format for easy integration into custom electronic systems.
Designed to save and simplify, the new protocol also includes recommendations for extended service intervals opportunities. For example, many periodic procedures for scissor lifts have moved from quarterly and semi-annually to annually. Commissioning has changed, too. Rather than perform some of the tasks at the 30-hour mark and some at 50 hours or longer, now all of the commissioning assignments for scissor lifts and telehandlers are set for 50 hours and 150 hours.
The new maintenance protocols are now available in North America: Download the new manuals for at genielift.com or order a hard copy using service part number 1272215 for scissor lifts or service part number 1272858 for telehandlers.