Level Assist technology from Superior Industries produces fast setup for portable plants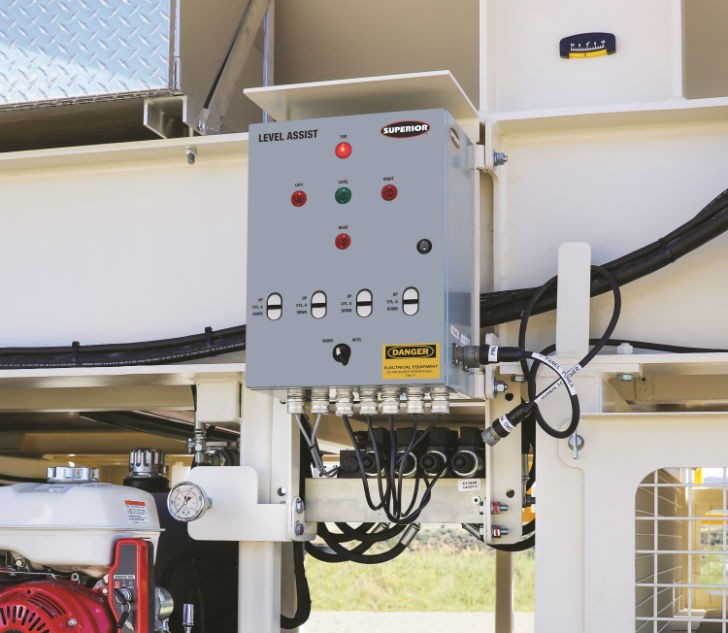 Superior Industries has developed new technology which speeds up one of the most time-consuming steps in portable plant installation. Known as Level Assist, the new option automatically levels a plant once the machinery is raised to a desired height.
Historically, owners and operators tediously adjusted cribbing and jacks until a level plant was achieved. When operating in an uneven environment, it's common for plants to create out-of-spec material, overstress bearings and gears, reduce production rates and increase vibration and parts' wear.
This new feature, says Superior engineers, greatly speeds up the process. Once the plant is in its operating location, the operator hydraulically lifts the machinery to a desired height then engages the Level Assist by switching the control panel from manual to auto mode. The new technology reduces labour force required for setup from two or more to one, resulting in thousands of dollars in savings if a plant is relocated or when simple readjusting is required.
Level Assist is an option available for new equipment and it can be retrofitted to existing portable crushing, screening and washing plants.