Terex Minerals Processing Systems launches new CRC1150 portable cone plant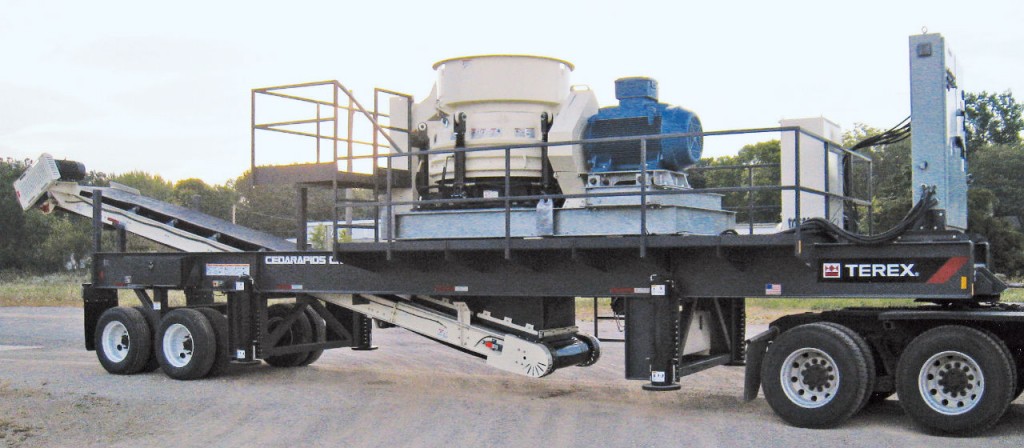 Terex Minerals Processing Systems is pleased to announce the launch of the NEW CRC1150 portable cone plant.
The new Terex Cedarapids CRC1150 portable cone plant delivers big production at a practical price. The highly mobile plant features the new TC1150 cone crusher that utilizes high-efficiency roller bearings and boasts several notable advancements that enhance performance and functionality. New key features include automated cone controls and larger closed side settings. The crusher is powered by a 300-hp motor and drive, all mounted on a rubber isolated frame. The plant includes an oversize cone feed hopper extension with overflow chute, "straight-line" undercrusher conveyor, metal detector, and service platforms. Easy maintenance features include conveniently located grease banks and a ground access cone lubrication module.