Rockster shows off new R1100 and compact R700 model at Bauma 2016
Live demonstration also allow visitors to see R900 model in action processing C&D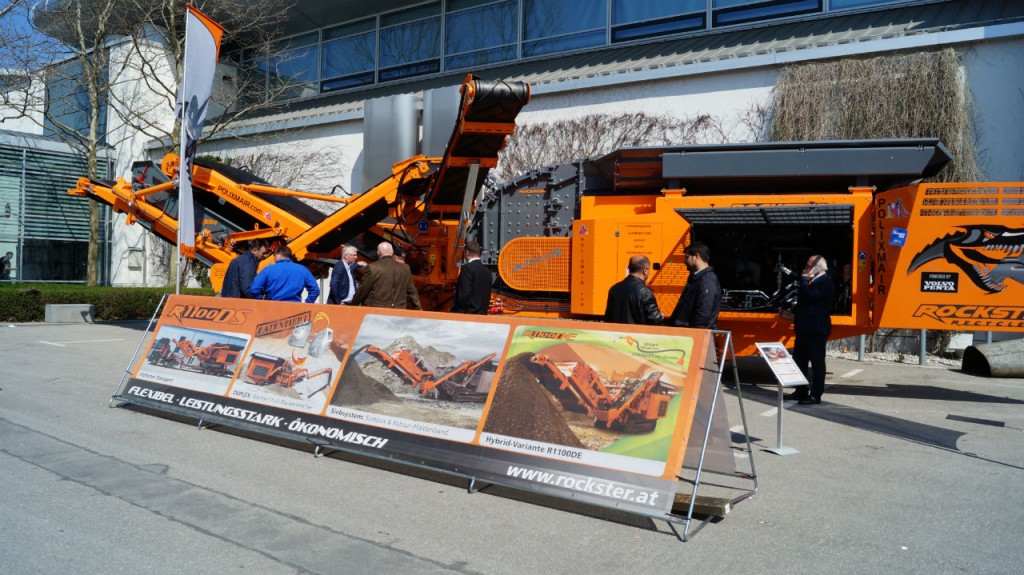 At Bauma 2016 held April 8-16 in Munich, Germany, Rockster presented its current portfolio of machines, including two impact crushers: the newest and biggest in the line; the R1100S, and the smallest; the R700S (R1100S: 32,9 t/72,600 pounds & 3.2 m/10.5 feet high, R700S: 19.3 t/42,600 pounds & 3.1 m/10.2 feet high).
Live crusher demonstration
To see a crusher live in action Rockster also offered a shuttle service to a nearby construction site, where their impactor R900. including screen box and return belt, was crushing demolition debris to a size of 0-22 mm/0-0.87 inches. Interested visitors were able to take the opportunity to check out quality of the final grain as well as machine performance, and get detailed information from experienced Rockster employees and dealers.
Handover of the R1100S
The family-owned company Polixmair Aufbereitungstechnik from Gmunden, Austria has counted on Rockster's impact crushers for several years and recently purchased their fourth Rockster crusher – the latest model: R1100S.
"With the new R1100S we are fully up to date with the latest technical state-of-the-art machinery," explained CEO Ferdinand Polixmair. "The intuitive control display with the quick start function and the continuous, fully hydraulic gap adjustment are labour-saving features and help us to save time. The fact that the screen box can be lowered to the ground facilitates the change of screening meshes and any maintenance works. Also with the remote control, we have more possibilities now, as for example adjusting the crusher speed and the speed of the vibration feeder. So the excavator operator has the opportunity to intervene quickly in the crushing process."
Immediately after Bauma, Rockster says the R1100S was sent to its first jobsite. Projects in asphalt recycling, as well as in natural stone processing, are already planned.
A phenomenal fair with a very international audience
"It was a surprisingly strong Bauma, which exceeded our expectations," said Wolfgang Kormann, CEO of Rockster. "Due to the growing European bureaucracy and the loss of markets, especially in southern Europe, we did not expect this amount of prospective customers. Encouraging was the response of visitors who used the fair to compare different products, as they commended the benefits of our technology. Especially our R1100S – equipped with the latest refinements – was convincing many visitors and we obtained several orders for this crushing plant already at the fair. Once again, it was astonishing how international the Bauma really is, we had potential customers even from less known countries such as the Tuamotu Islands, New Caledonia and Kiribati at our booth."
Company info
Related products
Related Articles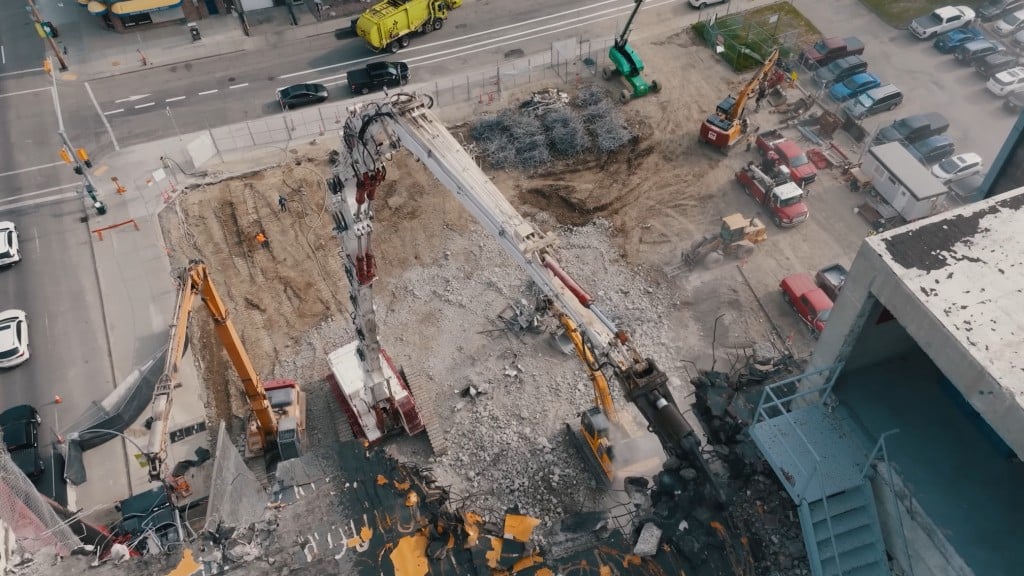 (VIDEO) Priestly Demolition takes down 10-storey Calgary building with colossal KOBELCO excavator