Eaton showcases Dynamic Machine Control approach to building smarter machines at Bauma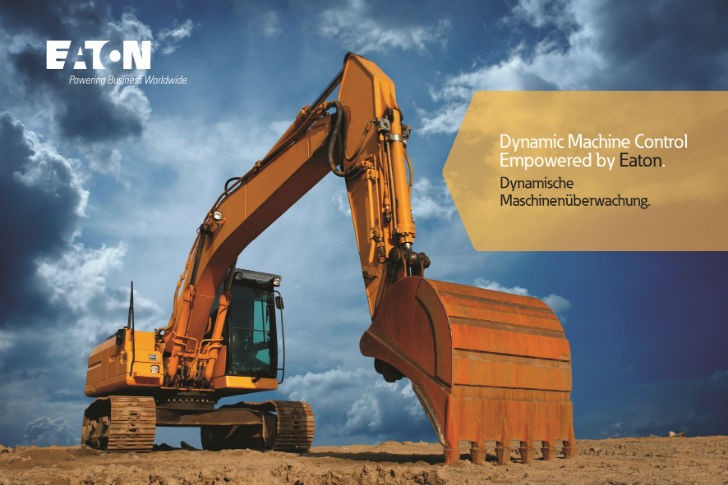 Power management company Eaton has introduced its Dynamic Machine Control approach to building smarter machines this year at Bauma. Innovative solutions include power management and control products, hydraulic hoses and filtration products for the construction market.
"We believe that building smarter machines requires a deep understanding of complex system dynamics and a new level of hydraulic, mechanical and electronic integration," said Richard Jacobs, president, Eaton's Hydraulics Business - EMEA . "Eaton's complete system approach helps OEMs optimize machine performance and cut fuel costs."
Eaton demonstrated its Pro-FX technology platform, which is a suite of easy-to-use software tools and function blocks that allows engineers to easily integrate hydraulic components to the machine's control system. The demonstration highlighted several Pro-FX ready products, which include embedded intelligence allowing them to interact, adapt and optimize their performance in continually changing conditions.
Changing the way OEMs design, engineer and build construction machines, Eaton's CLS load Sense Sectional Mobile Valves allow work functions to be prioritized to improve productivity and machine efficiency. Unique features include priority flow sharing and local load sense relief on each section, enabling OEMs to design valve banks that meet the requirement of their machine.
As part of Eaton's advanced Pro-FX Ready solutions, the CMA Advanced Mobile Valve provides flexible control, with access to real-time data, from oil temperature to consumed flow, enabling more precise control. Integrating electronics with sophisticated software, the CMA Advanced Mobile Valve helps OEMs streamline the design process, reducing setup time from months to minutes.
Another unique feature of the CMA valve is independent metering of supply and return flow to the actuator. While traditional mobile valves require the system to compromise between meter-in and meter-out flow in changing load conditions, Eaton's CMA valve senses load conditions and implements proprietary control strategies that optimize performance and reduce parasitic loses at the machine level,
Specific to the construction industry, Eaton's concrete pumping and plaster spraying industrial hoses (part of the EHK series) were on display. They offer durability and flexibility in these high abrasive environments.
Eaton showcased mobile hydrostatic drives, direct drive steering and other systems applications that require extremely high pressures. Eaton's Aeroquip EC850 DYNAMAX spiral hose can accommodate a 20 percent increase in operating pressure compared to standard SAE 100R15 types and was developed in conjunction with Eaton's high-performance pump technologies.
Eaton also presented complementary filtration products designed and developed to promote longer hydraulic product life and safety as well as improved fuel usage, pressure filters with cold start valves and tank-mounted suction, and return line filters. A demonstration of Eaton's Contamination Control System CCS4 was also on view. This system enables machine operators and maintenance personnel to evaluate the condition of a hydraulics system by knowing the particle size distribution of the contamination, as well as the water saturation and fluid temperature.
Related Articles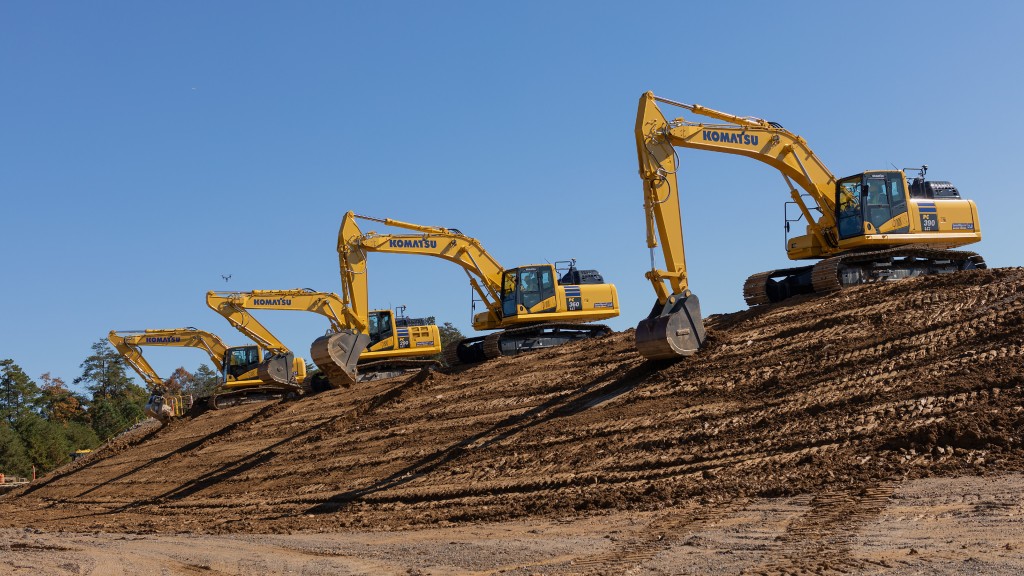 Intelligent Machine Control 2.0 from Komatsu adds productivity to excavators