Gehl 650/750 & Mustang 608/708, designed for severe environments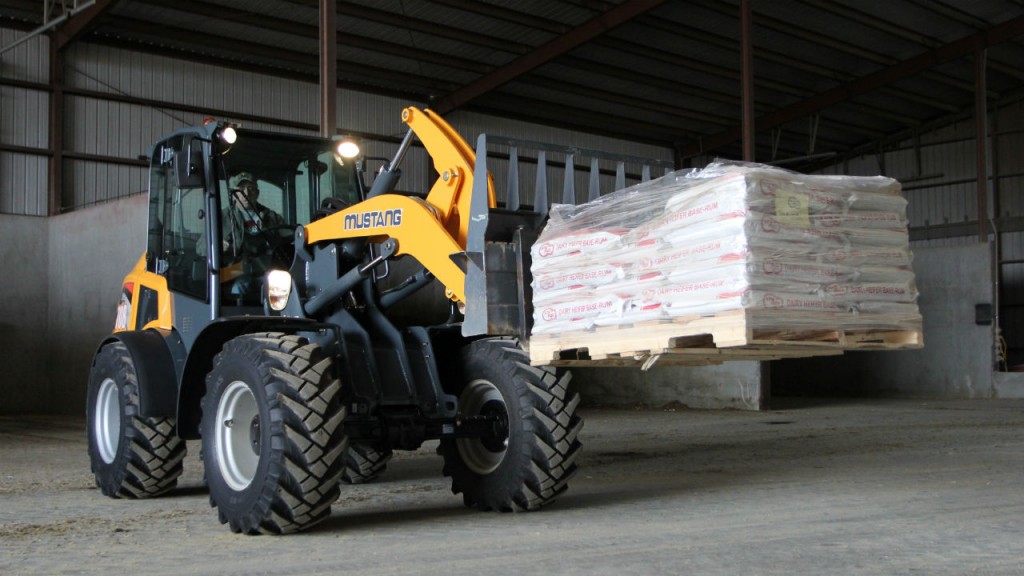 These two models represent a total of 4 new models, Gehl 650/750 and Mustang 608/708, available in 2016. The 600 versions are fitted with a Yanmar 62-hp (46-kW) engine and the 700 versions with a Deutz 75-hp (55-kW) engine, both stage 3B.
These new machines will widen the range of Gehl and Mustang articulated loaders in the 60- to 80-hp sector. Weighing 4 to 5 tonnes, they represent the largest units in the range and include comfort equipment as standard, such as digital displays on the instruments, the Power-A-Tach system (quick hydraulic coupling) and a manual accelerator. The models exhibited at the show have a wide range of available options and a canopy and cab which have been completely redesigned.
"These new models have been designed to respond to severe working environments," says Frédérik Crul, Compact Equipment Products Manager. "With steel hydraulic piping, a reversible ventilator and reinforced mud guards, these new loaders have all the characteristics they need for agricultural applications. They are between 1.6 and 2.0 m and so may be used for both commercial and industrial applications, with dedicated options such as high rate auxiliary hydraulics or LED working lights."
Company info
Related products