CASE, Leica Geosystems expand partnership in North America with certification program, off-machine construction tools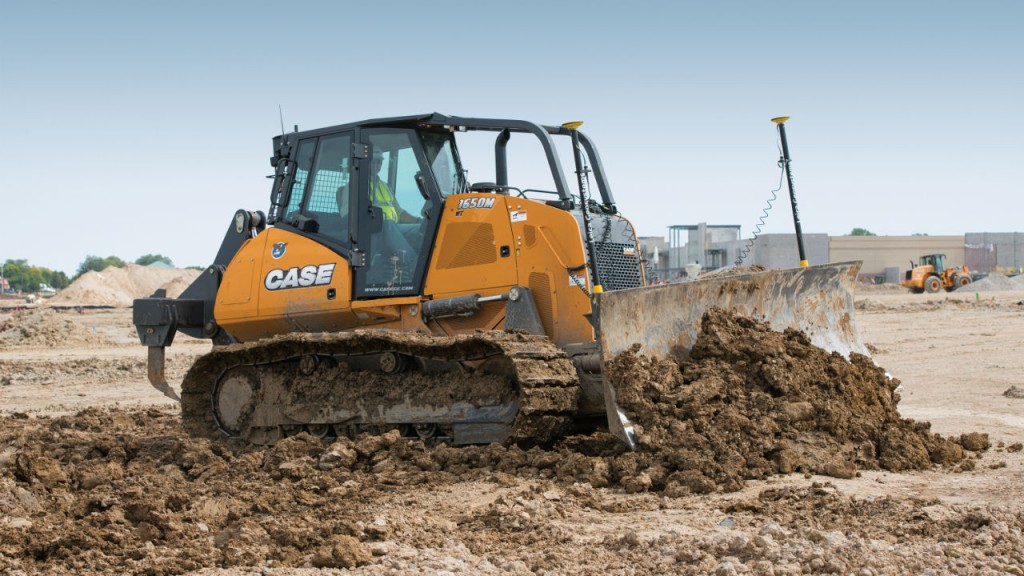 CASE Construction Equipment and Leica Geosystems have extended their partnership in North America to include the availability of off-machine precision construction tools through CASE dealers, including pipe lasers, rotating lasers, underground utility locators and automatic/electronic levels. In a related move, CASE has developed three levels of certification that enable each dealer to carry the expanded product offering, and provide better consultation and customer service on precision construction products and applications.
The original partnership, announced in 2014, included on-machine systems and a joint commitment to product development and training on a global scale. That commitment continues, along with the added accessibility to precision construction solutions and support in North America.
"The new certification program and added product availability through CASE dealers reinforces our commitment to creating a single support point for customers related to precision construction technologies," says Scott Harris, vice president – North America, CASE. "Having all solutions in one location – equipment and both on- and off-machine configurations – provides excellent value to equipment buyers by allowing them to finance and service a total solution through a single provider. This makes it easier and more cost effective for businesses to grow their fleet and leverage these technologies, and ensures that the dealer is staffed with trained professionals who can help customers realize the total benefits of the system."
"This initiative is another example of how CASE is leading the way in establishing and encouraging best practices within its dealer network," says Ken Mooyman, president, Hexagon Geosystems – NAFTA. "We're pleased to be able to support them in their efforts to provide their customers with highly accurate and efficient construction solutions that drive productivity and foster success."