Camso takes tough to a new level with its next generation telehandler tires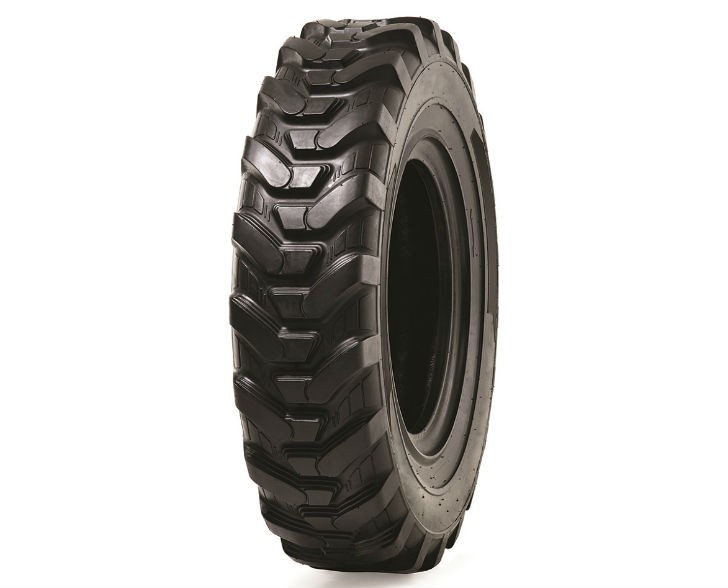 Two new next generation telehandler tires from Camso, formerly Camoplast Solideal, set new standards for stability, traction and resistance to damage.
"We're building on our tough is our way of life promise," says David Fleischhauer, Executive Director, Market Development – Construction at Camso. "The Camso TLH 732 and TLH 753 pneumatic tires offer a rugged, lower cost option to solid rubber tires for rental, construction and agriculture applications. Both new models feature exceptional resistance to blowouts and sidewall damage while providing greater stability for moving telehandler loads safely," he adds.
Advanced rubber compounds increase the resilience and wear life of both models. The directional tread pattern of the TLH 732 tire focuses on providing aggressive traction in soft soils. The non-directional tread pattern of TLH 753 offers increased abrasion resistance for operation on mixed and hard surfaces. Both of these second generation products will phase out the Solideal SL G2 and SL G3 respectively.
Improved sidewall resists impact
Similar to Camso's newly launched skid-steer tire lineup, the sidewall design of both new TLH products have an enhanced impact guard that reverses the traditional tire profile to deflect objects and debris away from the tire. Camso also adds an optimized tread pattern to provide more stable footing for lifting and moving as load balances shift with the dynamic loading on a telescopic boom.
Camso TLH 732 for superior traction
Recommended for soft-soil jobsites, the TLH 732 highlights a new directional wraparound tread pattern with massive tread depth and stepped-design features to improve debris clean-out and deliver best in off-road traction. In addition to the improvement to the sidewalls, the TLH 732 further resists damage with an industrious void guard to reinforce the sizable spaces between the tread lugs to prevent punctures and minimize flats.
Camso TLH 753 for longer wear
The non-directional TLH 753 tread resists abrasion and wear on hard-packed, asphalt or concrete surfaces and comes in standard or low profile models. On softer ground, its deep stepped tread and optimized lug-to-void ratio deliver excellent traction. "The TLH 753 is today's best value for general purpose telehandler duty, especially for customers who can't predict the machine's working conditions day by day. This is a tire that can live longer in the telehandler environment, without simply adding more rubber and more cost," says Fleischhauer
Reduced costs for rental stores
Uptime and safety are key factors for customer satisfaction in the rental business. By resisting blowouts and sidewall damage, Camso's next generation telehandler tires offer a simple solution to the high cost of service calls for equipment rental stores.
"The vast majority of telehandlers in the field are actually in rental fleets," Fleischhauer notes. "These TLH tires ensure fewer flats, which means lower service costs for them and more uptime for their customers," he concludes.
The TLH 732 and TLH 753 are currently available in North America and will be launched worldwide June 1, 2016.
More from Parts & Components
The all-new CASE TR340B compact track loader — operating at 90 horsepower with a 3,400-pound rated operating capacity — is the most powerful radial-lift CTL in the CASE lineup. Its all-new 8-inch LCD display improves on industry-leading CASE visibility with a new backup camera that is viewable in both forward and reverse operation. The display also showcases critical operating information and "trip" details. All-new electro-hydraulic controls, managed through the display, make it easier than ever for operators to dial CASE CTLs into specific application demands. All new cab controls and joysticks make the new TR340B easy to own and operate.
Industries such as construction, mining, energy, utilities and forestry, face many challenges when it comes to tracking assets and employees. Equipment often has to be transferred between locations, or monitored while it is dormant during off seasons. Lone workers may have to travel long distances or visit multiple sites during the course of their activities. And, all of this is further complicated today with shifting supply chains and economic realities putting further strain on the bottom line.