Rent it right, rent it fast - the story behind the success of Simplex Equipment Rental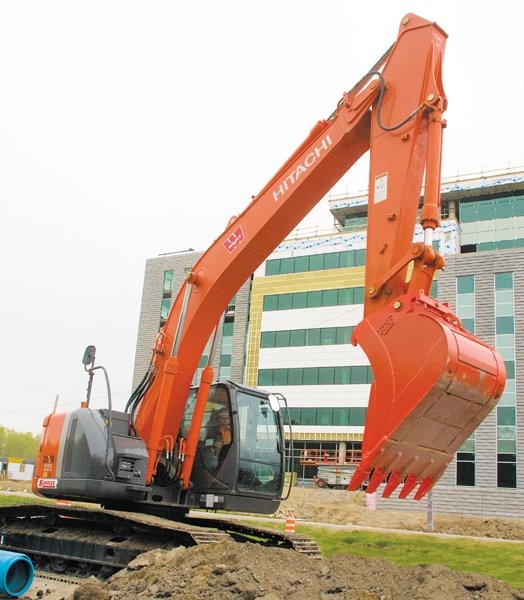 Rent it right, rent it fast

The evolution and growth of Simplex Equipment Rental over the last hundred-plus years is a story of how a company grew, adapted and survived through good and bad times to eventually become the dominant tool- and equipment-rental company in Québec, and the 34th largest in North America. Today, the company has 42 branches and over 750 employees and has also made the Top 50 list of the best managed private companies in Canada four years running.

When Louis Henry Véronneau invented his floor sander in 1907, he had no way of knowing that the company it would launch would still be going strong four generations later. That certainly was true during the Great Depression when sales were so slow the company actually got into the floor-sanding business.

Business improved with the outbreak of World War II, though. A construction boom spawned by defense spending caused hundreds of buildings to go up almost overnight. Every army barracks, every mess hall had – you guessed it – wood floors that needed to be sanded, and the Simplex Company was only too glad to rent the necessary equipment.

"We grew at a steady pace," comments André Véronneau, Simplex President and General Manager. "After that, we concentrated on serving the general Montréal market by renting an ever-expanding selection of tools. The recession of 1992–93 hit us hard, however, and we were forced to explore new business opportunities."

Recession spurs new direction and growth
Most importantly, the recession in the '90s allowed the fourth generation of the Véronneau family to assert their new ideas for growth and continued nurturing of the business. André and Louis Véronneau had taken over management of the company from their father, Guy, in 1986. They invested heavily in first-class personnel to help them in finance and rental sales. They also added larger equipment to their fleet and modernized their back-office operations with computerized inventory control.

The recession also motivated the company to expand its operations to all of Québec and bordering provinces.

"Once we decided to have our own network of stores, we discovered the approach was full of opportunities," says Véronneau. "We could go after larger contractors with longer rental contracts because we could follow their work. We started to serve customers better by customizing our equipment fleet to be compatible with local economies."

Simplex Equipment Rental used this strategy to eventually dominate the Québec rental market.

Getting into earthmoving equipment required huge investment
"It was a critical decision for us to get into the earthmoving equipment business," says Véronneau.

"We started slowly with a handful of compact excavators, skid steers, and loader backhoes. But the Québec and federal governments will be investing heavily over the next years for rebuilding roads, bridges, and utilities. And it appears many of our larger customers are going to need to rent equipment. So, for us, that's an opportunity, but also a huge investment. You have to take the plunge. You can't just invest $100,000. You have to spend $10- to $20-million, per year, to buy equipment contractors will want. And you must be ready to consult with them so they can better prepare their bids."

Build trust and have the right equipment
"Our growth is due to the trust between our customers and us," says Véronneau. "Of course, the equipment a customer needs has to be in your yard or it's over. We work hard to give our customers the information on equipment and pricing they need to make good decisions. We're also committed to being fair and honest.

"Developing relationships and mutual trust with the companies and people we buy equipment from is equally important," continues Véronneau. "The Hitachi excavator is a reasonably priced piece of equipment with a great reputation. We know that because we have an inspection team that is really aggressive. They review competitive specifications. They contact our customers to see what they like. And, they obtain competitive costs."

As larger infrastructure projects are implemented, Simplex is offering larger Hitachi excavators in the ZX350LC-3 size, equipped especially for demolition projects.

In fact, one large Simplex customer, Charles Auguste Fortier of Québec City, is working on the demolition and rebuilding of a centre-lane barrier using Hitachi ZX225LC-3 excavators equipped with a Magnum hammer and a Magnum concrete processor.