Sandvik DC125R compact, top hammer drill rig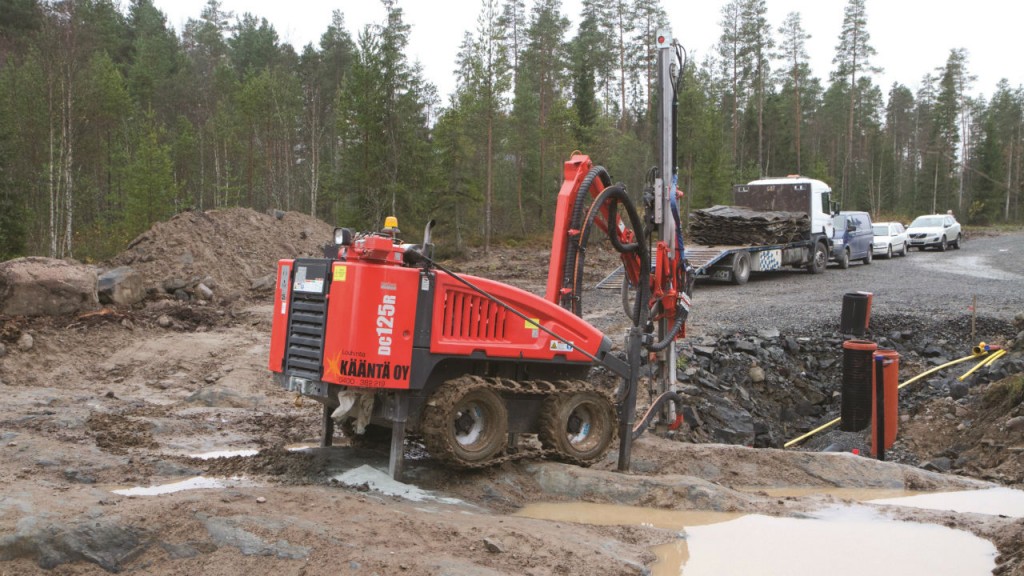 The rubber-tired DC125R mini rig is at its best in applications such as foundation drilling, road cutting, trenching, bolting, line drilling in dimensional stone quarries, and special drilling applications.
This fully remote-controlled, hydraulic, self-propelled rig, mounted on a 4-wheel-drive carrier, is designed for drilling 22 to 45 mm holes. It weighs 3,150 kg.
Large drive gears make the rig nimble and mobile, providing operational safety even in the most difficult ground conditions.
Maintenance is easy, thanks to a simplified body structure, easily interchangeable drive gears, a new type of dust collector, centralized oil changing and straightforward hose routing.
An externally placed silencer reduces the heat load in the engine compartment. The cooling fan is controlled by the ambient temperature, providing a considerable reduction in fuel consumption.
New covers and a refreshed design give the rig an appealing outlook, and six working lights guarantee visibility during dark hours as well.
Company info
Related products