Harper Industries introduces DewEze 1000 Series Flatbed work truck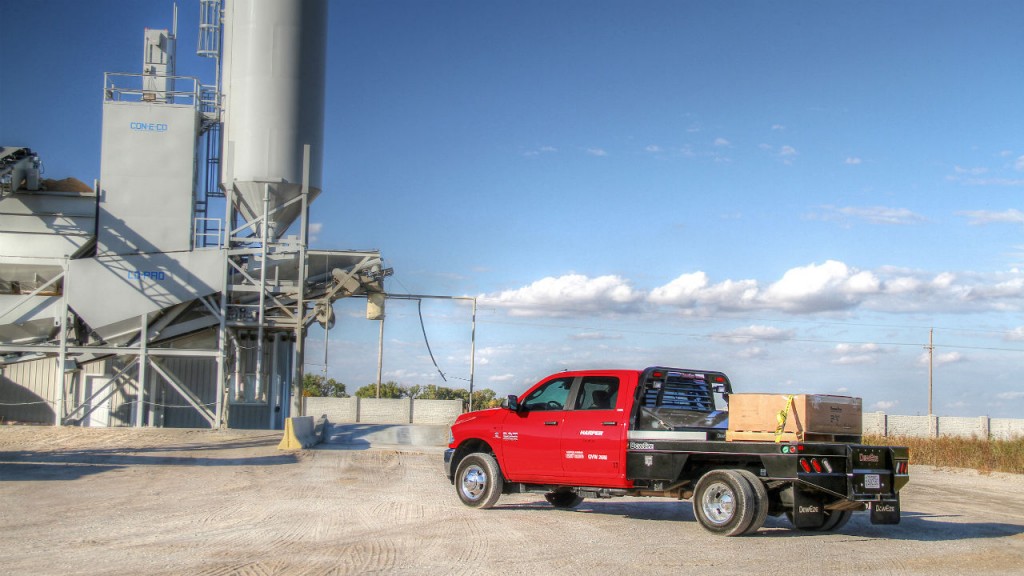 Building on decades of success in the agriculture market, Harper Industries has introduced the DewEze 1000 Series Flatbed exclusively for the NTEA work truck market. This latest rendition boasts an innovative design with a superior strength-to-weight ratio, as well as the proven durability of DewEze Clutch Pump Kits.
The DewEze 1000 Series comes standard with features for functional performance and lasting durability. Gatorhyde lining, a polyurethane coating, covers the flatbed deck to create a corrosion-resistant surface that can withstand inclement weather and extreme conditions. Efficient, ultra-bright LEDs, located on the full-view headache rack, side clearance and tailgate, offer improved lighting and visibility. Stake pockets, a 40,000-pound recessed gooseneck-ball receiver hitch and D-rings also come standard.
Depending on the job requirements, 1000 Series Flatbeds are customizable with a square or beveled rear end for turning radius flexibility. Across-the-bed and underbody toolboxes, with stainless steel latches, and side rails can be added for additional storage. For additional lighting requirements, a controlled-position Swing Light Kit attaches to the headache rack and conveniently folds away when not in use.