All-new 6.7-litre Power Stroke V8 diesel engine for the Ford F-650 and F-750 trucks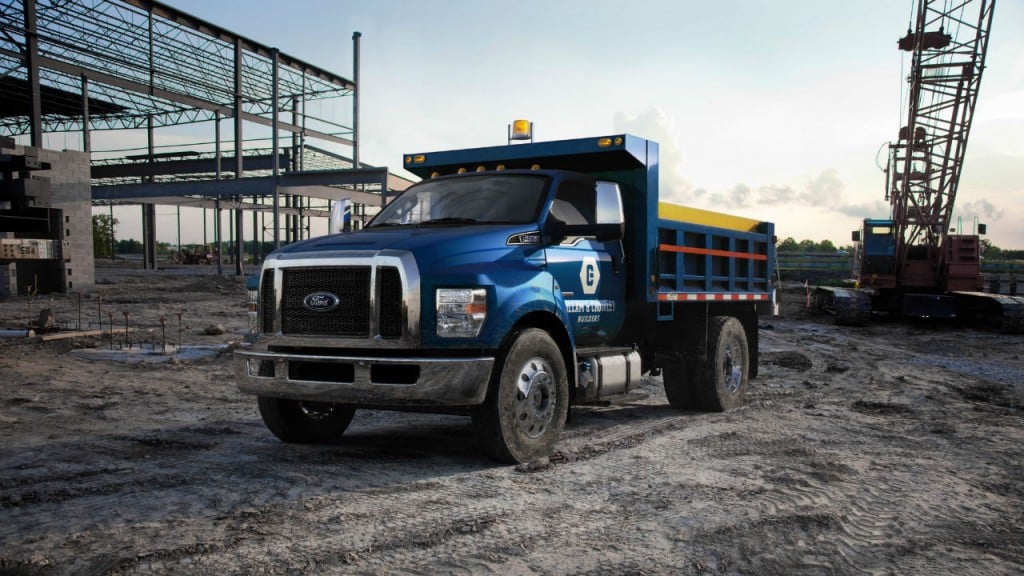 Ford engineers have designed the all-new 6.7-litre Power Stroke V8 diesel engine for the Ford F-650 and F-750 lineup to travel an even greater distance than a round trip from the Earth to the moon.
This confidence in 6.7-litre Power Stroke quality comes from engine dynamometer testing that shows a statistically proven B10 engine design life of at least a half-million miles. This is the estimate of miles in operation before 10 percent of engines are expected to require major service involving removal of cylinder heads or dropping the oil pan to reach internal components.
"F-650 and F-750 customers help keep America moving," said John Ruppert, general manager, Ford Commercial Vehicle Sales and Marketing. "We're here to make sure they can with our all-new medium-duty trucks – whether that's trucking freight from Los Angeles to New York, or helping keep the lights on in your neighborhood."
The Ford 6.7-litre Power Stroke V8 diesel engine and Ford TorqShift HD six-speed automatic transmission are designed for medium-duty use with great power, performance and fuel economy – backed by a five-year/250,000-mile limited warranty and a national network of Ford service centres.
In addition to great engine life, the all-new 6.7-litre Power Stroke is 25 percent quieter at 60 mph and up to 45 percent quieter at idle inside the cabin. When standing in front of the grille outside the truck, the engine is 35 percent quieter at idle.
The three diesel power levels available are:
270 horsepower, 675 lb.-ft. torque
300 horsepower, 700 lb.-ft. torque
330 horsepower, 725 lb.-ft. torque
The B10 rating is based on the 330-hp version of the 6.7-litre Power Stroke.
Multiple ratings provide customers with the flexibility to scale engine power to work applications and operations with no vocational restrictions.
Ford is the only medium-duty truck manufacturer that designs and builds its own diesel engine and transmission combination – ensuring the powertrain will work seamlessly with all chassis components and vehicle calibrations. This approach enables Ford engineers to optimize vehicle performance across the entire lineup and to further refine the powertrain to the specific needs of the customer.