Perkins showcases Tier 4 Final rental range at ARA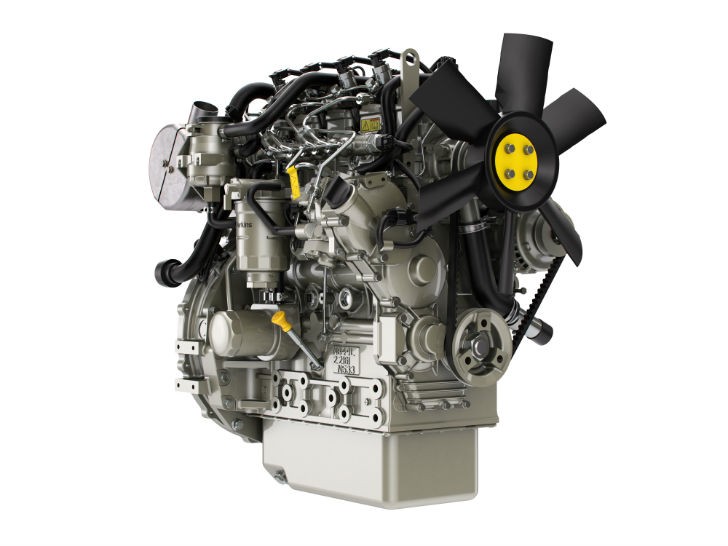 Perkins exhibited a range of engines designed to meet the needs of a variety of rental industry applications at the American Rental Association's (ARA) Rental Show 2016.
The new 404F-E22TA, the 854F-E34T and a 1204F-E44TA all feature advanced technologies that meet Tier 4 Final emission standards while providing outstanding operating economy and simplified maintenance procedures to support profitable rental operations.
"These engines are the result of close collaboration with our rental industry and OEM customers," said Corey Berry, rental account manager. "They meet the emission standards without sacrificing either performance or productivity while minimizing maintenance requirements to ensure maximum utilization rates for rental equipment.
"Our presence at The Rental Show," Berry said, "demonstrates to the industry just how serious we are about this important growing market. Today more than ever we have something unique and valuable to offer rental industry customers, and there is no better place to start the ball rolling than the ARA Rental Show."
A recently re-organized North American distribution network is also part of Perkins' rental industry focus along with enhanced and updated maintenance and service training programs, Berry said. Seven distributors (three in the U.S., three in Canada and one in Mexico) will coordinate hundreds of local dealers to deliver parts, maintenance and service support for rental industry customers throughout North America.
The Perkins engines displayed at The Rental Show are an integral part of Perkins' industry focus, selected for their special suitability for rental machinery applications.
404F-E22TA: Built in Perkins' world-class manufacturing plant in Griffin, Georgia, this engine is based on a proven design that has successfully completed more than 30,000 field hours of service, equivalent to 1.5 million miles in a highway application. It is a 4 cylinder turbocharged and aftercooled, electronically controlled common rail direct injection, producing 67 hp. The engine uses a simple service free Diesel Oxidation Catalyst (DOC), making it an ideal solution for compact equipment applications. Also standard is Perkins single-side servicing layout and a 500-hour service schedule.
854F-E34T: A popular choice in the 84 – 120 hp range, the 854F-E34TA is a compact, 4 cylinder, 3.4 litre turbocharged and aftercooled engines using a single stage turbo with a smart wastegate. A four valve cylinder head and 1,800 bar common rail fuel pressure improve in-cylinder combustion efficiency allowing the engine to meet Tier 4 Final emission standards without a Diesel Particulate Filter (DPF). Specially optimized Selective Catalytic Reduction (SCR) is packaged separately from the DOC, enabling the SCR module to be mounted in either a horizontal or vertical position, giving OEMs greater installation flexibility in the engine bay.
1204F-E44TA: Delivering 141 – 173 hp for medium and large equipment, this compact 4 cylinder, 4.4 litre series turbocharged and aftercooled engine eliminates the need for a DPF. An integrated DOC/SCR module removes the need for any regeneration strategy for soot, and due to its compact size, the module means can be mounted in a variety of remote locations, freeing up valuable space in the engine bay, especially in more compact equipment.