Topcon announces new local positioning capable excavator system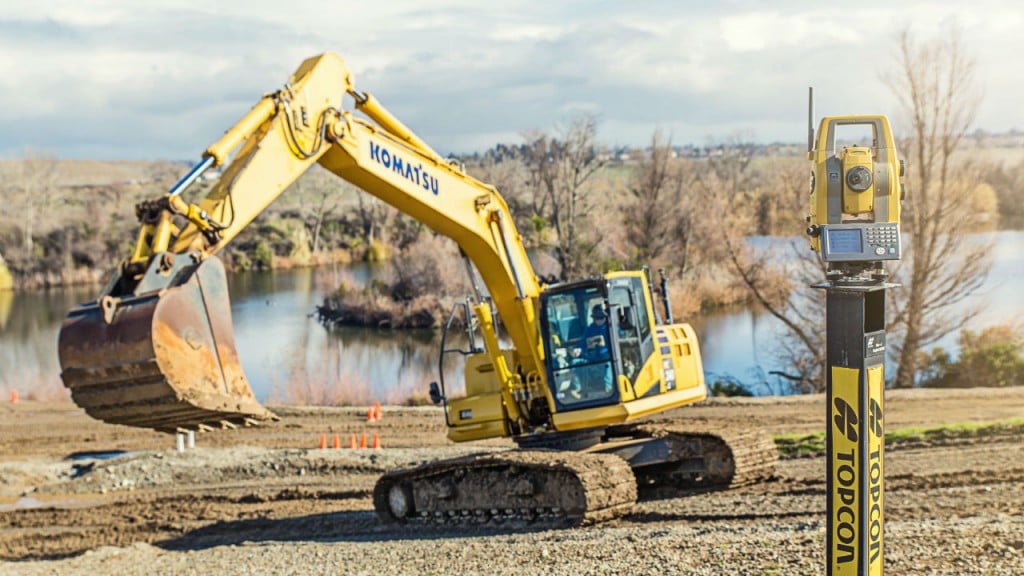 Topcon Positioning Group has announced the release of a new excavator system with local positioning system capabilities – the X-53i LPS. Expanding the diversification of the Topcon excavator system line, the X-53i LPS is designed to provide a solution for machine-controlled excavation in sky-obstructed areas.
"The system is perfect for projects such as tunnel construction or working within existing structures using a total station and prism for precision," said Kris Mass, director of construction product management. "It's also versatile when GNSS positioning is available with the new Topcon MC-i4 receiver. Operators can easily choose which type of sensor to best use for the project."
The system is compatible with the new Topcon GX-55 control box – a large sunlight-viewable LCD touchscreen with integrated LED light bars designed for continuous grade reference of the bucket's teeth. "It's the finest graphical experience for modern machine control with customizable audible tones, all wrapped up in a lightweight package for easy transfer and storage," said Maas.
Company info
Related products