Thunder Creek DTT 50 portable DEF handling system fits easily in a truck bed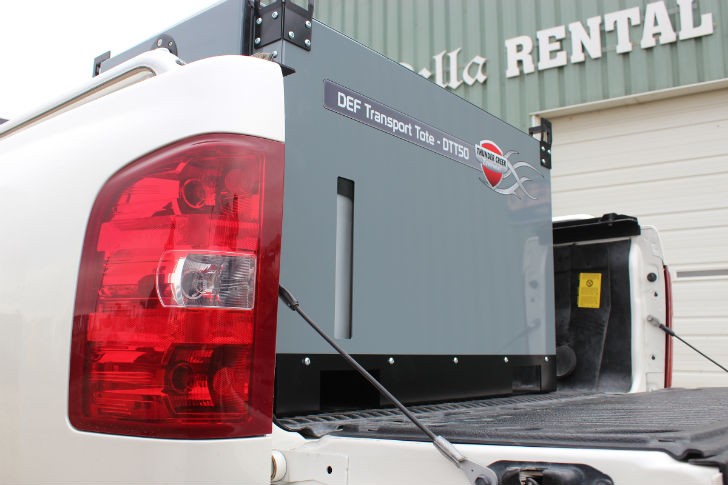 Thunder Creek Equipment's 50-gallon DEF Transport Tote – the DTT50 – provides easy transport of diesel exhaust fluid (DEF) to the field while maintaining DEF purity through the company's exclusive 2-in-1 DEF pumping system. The tote fits easily in the standard bed of a pickup truck and is ideal for contractors and rental houses that are adding more Tier 4 Final fleet equipment that requires DEF.
The DTT50's 2-in-1 DEF pumping system allows the user to fill and dispense DEF using a single pump, eliminating the need for a separate DEF transfer pump. An interchangeable Micro-Matic coupler and dispensing nozzle makes it easy to switch between fill and dispense and, most importantly, the closed system ensures that DEF is not exposed to dirt, debris and other potential contaminants at any time during storage or handling.