Komatsu America Corp. introduces the new WA600-8 wheel loader
Up to 13 percent less fuel consumed, a bigger, better bucket and a smooth, quiet ride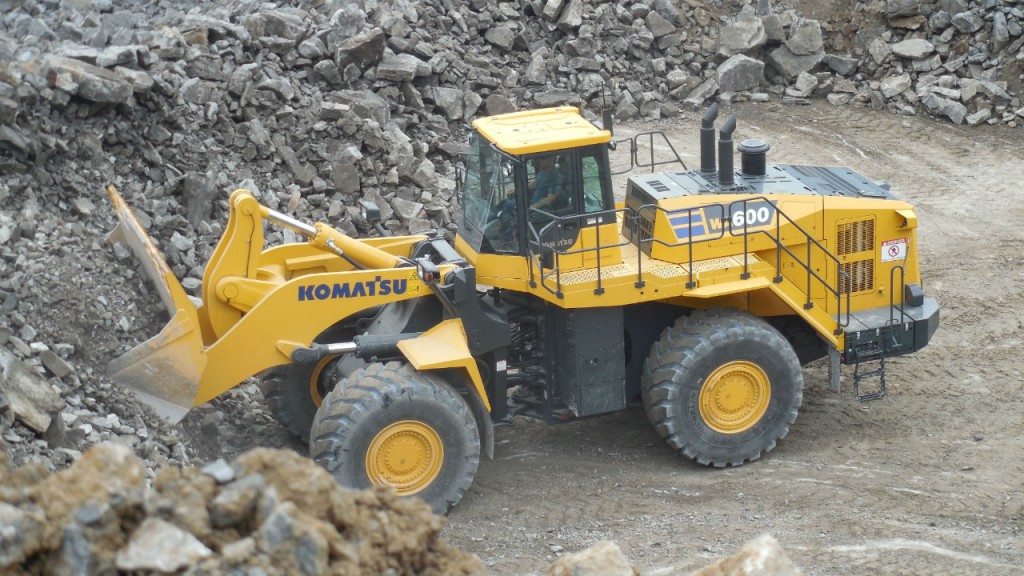 Komatsu America Corp., has introduced the new WA600-8 Wheel Loader. Equipped with an EPA Tier 4 Final certified engine, this latest addition to the wheel loader family combines an enhanced lockup torque converter function and SmartLoader logic to achieve low fuel consumption and high travel speeds.
By optimizing control of engine power, and improving power train and hydraulic efficiency, the WA600-8 consumes up to 13 percent less fuel than its Tier 3 predecessor. Also, the standard bucket capacity increased to 9.2 cubic yards and the bucket now fills easier, retains material better and provides better visibility, contributing to machine efficiency and productivity.
"With significant enhancements in production capacity and fuel economy, the WA600-8 is designed to maximize production efficiency in loading off-highway trucks or load-and carry applications," said Rob McMahon, product manager for Komatsu America. "Full rear fenders with steps and handrails at both sides of the machine add convenience for daily inspections. And operators will appreciate enhancements in cab comfort and machine stability," McMahon said.
Company info
Related products