John Van Ruitenbeek named North American Business Line Director for Fuchs material handlers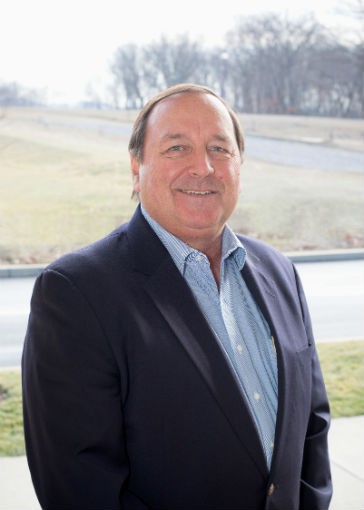 John Van Ruitenbeek has been appointed the North American Business Line Director for Fuchs material handlers. In this new position, Van Ruitenbeek will have full responsibility for supporting channel partners and customers, while leading the Fuchs business operations in the United States, Canada and Mexico. The Fuchs business line has been a part of Terex since 2002 and has previously been a part of the Terex Construction business segment. The business was recently realigned within Terex to the Materials Processing business segment due to a better strategic fit with other products sold into the scrap, recycling and environmental industries.
"John is an industry veteran offering extensive experience in the material handling business," says Ron de Vries, Managing Director for the Fuchs business globally. "His experience from both the manufacturer's and equipment distributor's viewpoints will be instrumental in providing outstanding support to our customers, while taking the Fuchs business to new levels in the North American market."
Prior to joining the Fuchs North American team, Van Ruitenbeek was Vice President, Sales & Marketing for Sennebogen, USA for five years. Additionally, Van Ruitenbeek has run multiple construction equipment dealerships throughout the United States, demonstrating a solid track record of success.
"Purpose-built Fuchs material handlers have earned a solid reputation for delivering reliable operation in the most extreme applications and boosting production efficiencies for scrap, recycling, logging, port and waste handling companies," comments Van Ruitenbeek. "I relish the opportunity to lead this team charged with growing the material handler business and distribution network throughout North America."
The Fuchs material handler line provides high lift capacities, 27- to 72-ft (8.2- to 22-m) working radii and operating weights from 41,888 to 147,710 lb (19,000 to 67,000 kg). Field-proven for decades, Fuchs handlers feature durable wheel- or track-driven undercarriages, elevating cabs, intuitive controls, rigid hydraulic pipes and a double-row slewing ring.
Newly introduced F Series MHL 350 and MHL 360 handlers deliver the right combination of low-emissions operation and fuel efficiency, while exclusive Eco Mode operation cuts fuel consumption by up to 36%. Stationary and semi-mobile, zero-emissions electric material handler models are also available to further control long-term operating costs.