Sandvik Construction to display mobile impact crusher, software and more at AGG1 2016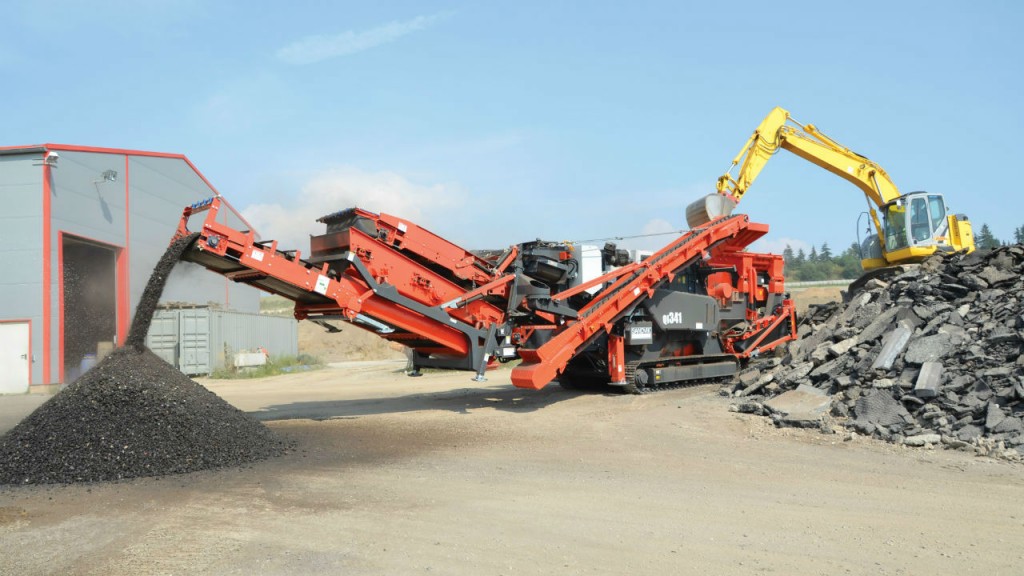 Sandvik Construction will be taking the opportunity of AGG1 to showcase its QI341 mobile impact crusher, while at the same time displaying its Driller's Office and TIM3D V2 surface drill software, Bretec breakers and tools offering.
The Sandvik QI341 has been built utilizing Sandvik's Prisec technology. Capable of operating in primary and secondary applications, it has been designed with productivity, mobility, minimal environmental impact and user friendliness at its core.
Sandvik Driller's Office software is a surface drilling planning and data management tool. It covers drill plan design, drilling data management and reporting. Driller's Office follows the logic of the jobsite and features clear and simple visualizations of the drilling pattern and terrain models in 3D, greatly helping the planning process.
Sandvik TIM3D V2 is a drill rig navigation system consisting of four essential operations: rig navigation, feed alignment, drilling and reporting. The TIM3D navigation system improves hole quality and hole position accuracy. It produces parallel holes and keeps hole spacing and bottom levels accurate, translating into better fragmentation and a decreased amount of boulders and fines.
A drilling simulator will also be available at the booth. In the simulator, students can easily practice any possible situation and learn to understand their role in the whole excavation process as well as the key features of total productivity.
Sandvik's rock tools offering will also be on display as well as its mid-market Bretec breakers. The Bretec breaker product range includes 10 models that are suitable for carriers in the 1.2 to 40 tons operating weight class.
AGG1 will take place at the Music City Center, Nashville, Tennessee, on March 22 to 24.
Company info
Related products