Combi Wear Parts to debut new parts system at Bauma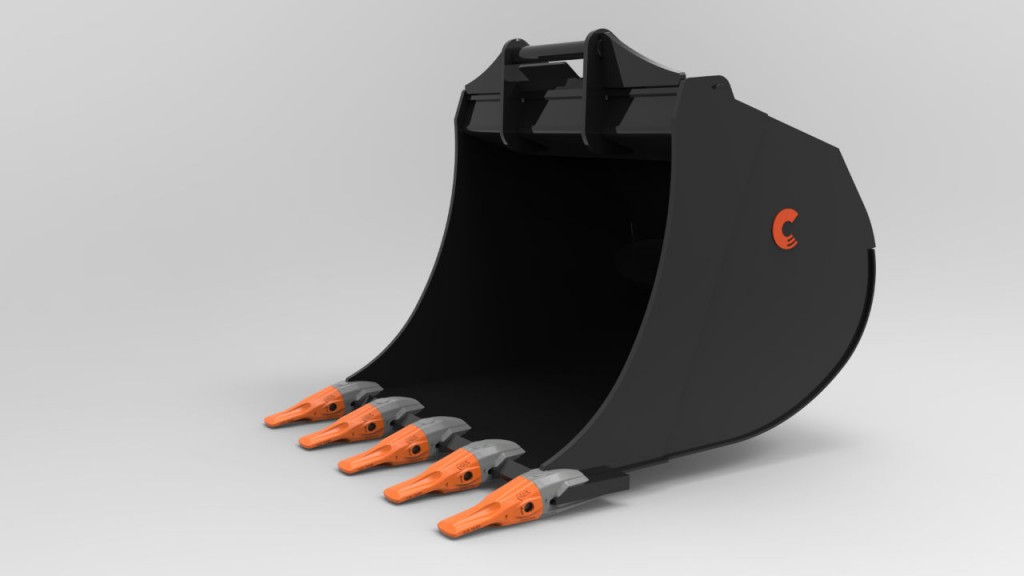 Combi Wear Parts will launch C-REX, a new wear parts system, at the Bauma Trade Fair in Munich on 11-17 April 2016. The C in C-REX stands for construction, which is the market segment the new system has been designed for. The system has been developed for excavators weighing 12 to 45 tonnes and wheel loaders weighing 12 to 55 tonnes.
"Our Combi parts system is also aimed for the construction segment, but there are a lot of differences between C-REX and Combi parts. We have kept the best features from Combi parts but we have made big improvements in C-REX. For example, we have developed a unique mechanical lock that has only one loose part to make mounting and dismounting teeth so much easier," says Sacha de Bilderling, Sales Manager at Combi Wear Parts.
C-REX was specially designed with the focus on user friendliness and overall economy. For example, the teeth are longer and have been designed with a larger portion of wear material than the teeth in Combi parts. C-REX is also less sensitive to wear which means longer operation time for the adapter, so users save costs for both production and maintenance.
"We have been testing different concepts for a new wear parts system over some time. We had four basic criteria for the new system: improved overall economy, user friendliness, functional reliability and a climate-smart solution," explains Niclas Wechselberger, Technology and Development manager at Combi Wear Parts.
"All production of C-REX, as with ProClaws and Combi parts, takes place at the Combi Wear Parts foundry in Ljungby, Sweden. In 2012-2013 Combi Wear Parts invested in a new production line for heavy goods and we now have all production under the same roof. We do everything we can to make our production as effective and climate smart as possible," says Sacha de Bilderling.