Bigger giveaways, free NASCAR Hall of Fame night at National Pavement Expo January 27-30, 2016 in Charlotte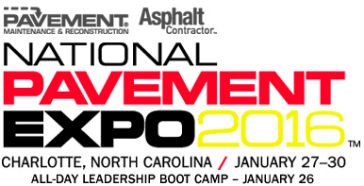 With more than $70,000 in equipment giveaways, an all-day leadership boot camp, and a free NASCAR Hall of Fame night, this year's National Pavement Expo has exciting things in store for exhibitors and attendees.
Held at the Charlotte Convention Center in North Carolina, the expo kicks off with an all-day leadership boot camp on January 26, followed by a four-day conference and trade show January 27 – 30. National Pavement Expo serves the paving and pavement maintenance industry. In 2015, the show reported a 76 percent increase in registrations and registrations for 2016 are pacing ahead of 2015. The expo is now in its 31st year.
Leadership Boot Camp
In addition to more than 50 sessions available to attendees this year, National Pavement Expo is presenting an all-day Leadership Boot Camp led by Brad Humphrey of Pinnacle Development Group. Humphrey is one of the most successful leadership training professionals in the construction industry, having helped thousands of construction owners and leaders improve and fine-tune their leadership skills over the past 10 years. Humphrey's highly energetic and interactive course will give construction leaders the confidence they need to tackle the toughest on-the-job situations and make better decisions on the run.
Equipment giveaways
This year's show will feature multiple equipment giveaways totaling over $70,000 in retail value. Giveaways include a CASE Construction SV 280 Skid Steer valued at $60,100, KM International 2-18X Infrared Asphalt Recycler valued at $8,900, and RynoWorx RY10 Professional Crack Fill Melter with flame-out sensor valued at $1,899. Those who enter the giveaways must be present to win.
Free NASCAR Hall of Fame night
On Thursday, January 28, all registered NPE exhibitors and attendees are invited to an exclusive private party at the NASCAR Hall of Fame for a one-of-a-kind networking experience. From 6:30 p.m. to 9:30 p.m., this free event offers something for everyone to enjoy, including food, drinks, and exclusive use of the Hall of Fame's exhibits, interactive displays and attractions.
For more details, pricing, and registration, visit NationalPavementExpo.com.
Related Articles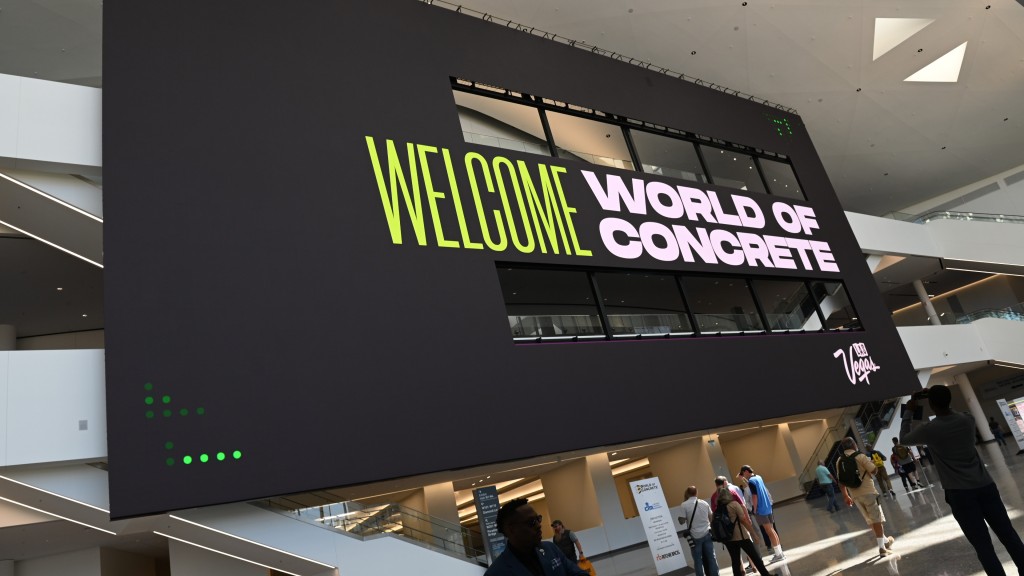 Education, automation, and job site productivity enhancements mark World of Concrete 2022