Trail Ox end-dump trailers for hauling sand, aggregates, riprap and asphalt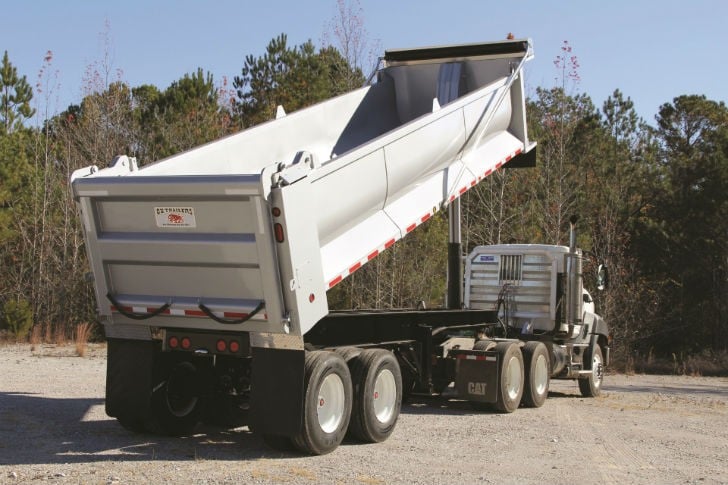 The Trail Ox Series of end-dump trailers are designed to haul a range of materials, including sand to large aggregates, riprap and asphalt. A variety of configurations and options are offered to meet specific hauling needs.
Designed for long-term reliability and profitability, the product line comes in full frame and quarter frame versions. The heavy-duty full frame easily hauls large loads in demanding applications, while the lighter weight quarter frame is ideal for mid-range haul distances.
Trailers feature a width of 96 inches, side heights of 36 to 60 inches, lengths of 22 to 36 feet, and capacities up to 51.2 cubic yards. All trailers have a continuous seam-welded design that reduces debris collection and water-related body and chassis corrosion.
Trail Ox trailers are backed by a two-year warranty. In addition to a wide range of premium features, numerous upgrades are also available.
Company info
Related products