Case D Series excavators boast more standard features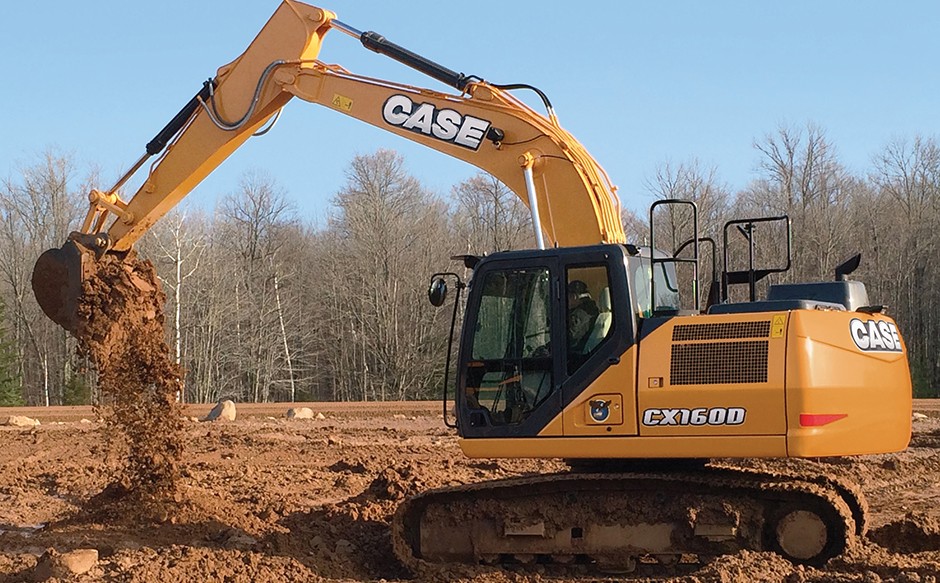 CASE Construction Equipment has introduced two new crawler excavators to its D Series lineup: the CX130D and CX160D. These new models are designed to provide significant operational gains, including cycle times up to 5 percent faster, improved responsiveness and multifunctional controls, and up to 8 percent greater fuel efficiency. The CX130D and CX160D's new electronically controlled hydraulic pump and larger control and solenoid valves boost breakout forces, increase lifting strength and improve responsiveness.
Basic operating specs:
CX130D: (102 hp; 29,131 pounds; bucket digging force: 20,233 – 21,357 foot pounds)
CX160D: (112 hp; 38,391 pounds; bucket digging force: 25,179 – 26,527 foot pounds)
The CX130D and CX160D employ an SCR Tier 4 Final solution that provides up to 8 percent greater fuel efficiency without sacrificing power. SCR lets the engine run at peak performance throughout the work cycle and, because it works without a diesel particulate filter (DPF), there's no DPF regeneration or associated lifetime service costs. This helps maximize uptime and performance – all with minimal maintenance.
Intelligent speed, power and efficiency
Faster cycle times are achieved through a new electronically controlled pump, a larger control valve and multiple sensors. These features combine with the CASE Intelligent Hydraulic System and its four integrated control systems to make the best use of the machine's hydraulic power and momentum, resulting in added strength and fuel efficiency.
The four systems that make up the CASE Intelligent Hydraulic System are: Boom Economy Control (BEC), which reduces RPMs by using gravity during boom down and swing; Auto Economy Control (AEC), which lowers RPMs during idle and automatically shuts down the engine after a preset idle time; Swing Relief Control (SWC), which reduces hydraulic power at the swing start; and Spool Stroke Control (SSC), which adjusts hydraulic pressure during digs.
Using improvements to the Spool Stroke Control system, the CX130D and CX160D excavators re-use hydraulic fluid whenever possible to automatically increase cycle times and efficiency. The operator experiences a more productive machine without losing the precision of the machine's controls.
The CX130D and CX160D excavators also provide the operator with three working modes – Speed Priority, Heavy and Automatic – that help the machine conserve energy and exert only as much power as needed to complete the job at hand.
More robust design
The arm and boom of each new excavator have been built stronger for greater durability and to support the added power of the machine. The undercarriage is built with thicker steel and a new single-slope design that reduces dirt accumulation and eases cleaning. The CX130D is also available with an optional front dozer blade that provides added stability, as well as grading and backfilling capabilities.
Greater feature standardization
CASE D Series excavators now offer more standard features than any previous CASE excavator. This includes Free Swing for improved craning, laying or lifting of offset loads; oil sample ports for quick sampling of engine and hydraulic oils; and an easy pattern selector for the operator's preference of ISO or SAE controls. Each D Series excavator features a fully adjustable operator station anchored by a standard heated air-ride seat and joystick controls that allow for smooth performance.
These excavators also feature excellent visibility from the cab, which is pressurized and iso-mounted to keep noise and vibration down. A standard Bluetooth radio gives operators hands-free functionality that further improves the operator experience. A standard rearview camera feeds a 7-inch widescreen monitor that also provides operators with real-time access to important performance parameters, including fuel consumption, operating hours and machine information.
Company info
Related products
Related Articles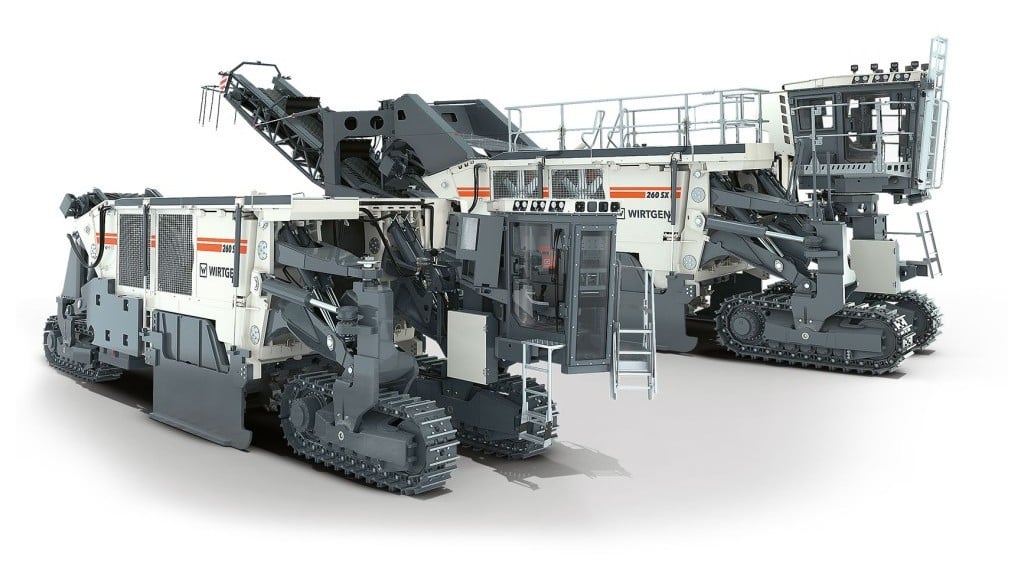 Wirtgen's cross application miner can cut rock above buried infrastructure and near buildings