KPI-JCI and Astec Mobile Screens S-Series parts line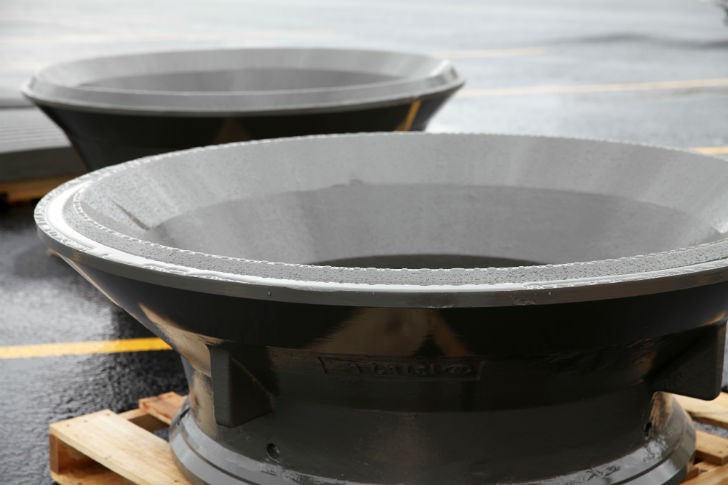 KPI-JCI and Astec Mobile Screens has launched S-Series, an exclusive, competitively-priced brand of cone liners and jaw dies.
Designed by Astec Industries foundry experts who specialize in metallurgy and manufacturing engineering, the new S-Series line provides producers with the highest quality of parts that have been proven by customers. According to the company, in the field these parts perform at least 16 percent better than other leading, brand-name jaw and cone manganese liners.
"Anyone who desires a competitively-priced, high-quality product that has the backing of an OEM, not a third-party supplier, will benefit from S-Series parts," said Ryan Newman, director of parts sales for KPI-JCI and Astec Mobile Screens.
Each part is guaranteed with a six-month, 1,000-hour warranty. Parts are stocked at the factory, allowing for immediate availability in most cases. A flexible bulk ordering program for container load shipments is offered to ensure on-site availability 24/7, Newman said.
"We recommend that our producers consult with their local dealer to analyze their operation's wear parts needs, and plan ahead and pre-order parts to eliminate unnecessary downtime," he said. "We all know that downtime costs money, so by planning ahead, producers can save significant amounts of money and avoid the stress that accompanies unexpected downtime and delays."
Parts are available for KPI-JCI and Astec Mobile Screens equipment, as well as cone manganese for Cedarapids Cone Crushers, jaw die manganese for Cedarapids Jaw Crushers and Pegson Jaw Crushers, blow bars for Cedarapids Single and Double Impeller Impact Breakers and Horizontal Shaft Impactors, and hammer tips for Cedarapids Hammermills. The S-Series product line continues to expand daily, Newman said.