Ready Mixed Concrete Association of Ontario re-brands as Concrete Ontario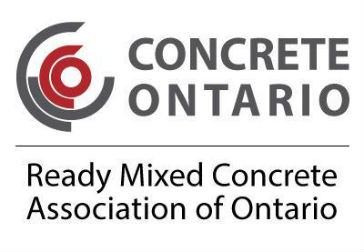 The Ready Mixed Concrete Association of Ontario officially has re-branded the association as Concrete Ontario.
From the association:
The association has grown and evolved over the last 56 years, and we felt it was time for a change. We have refreshed the name and logo to reflect who we are today and to symbolize our dynamic future. The new identity satisfies all of the existing expectations of what our original mark stands for, while simultaneously moving the brand forward.
Providing easy recall and recognition of the association, this new brand maintains a visual connection to how the association was seen before, however,with an up-to-date, vibrant and captivating new design. Concrete Ontario aligns with our industry's vision, mission and goals, and communicates to target markets and stakeholders that the association represents the entire concrete industry in Ontario.
What you need to know
Ready Mixed Concrete Association of Ontario will continue to remain the legal name of the association, and Concrete Ontario will be the association's brand for all external marketing, promotion, and communication and advocacy efforts going forward.
All certifications will continue to be issued under "Ready Mixed Concrete Association of Ontario".
Staff e-mails are not changing. Please continue to use @rmcao.org.



If you already follow us on our social media feeds there is no need to do anything.

If you are in the process of producing new material or media and would like to use the new Concrete Ontario logo, please contact Tom Bellis for the association's new visual identity guide and artwork. Alternatively, you can download our new brand elements directly from our new Marketing Fulfillment site.