Groundbreaking Construction Trades Mortality Study offers important guidance for pension plans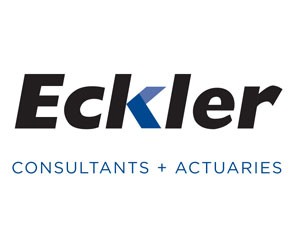 Eckler Ltd., a leading Canadian-owned consulting and actuarial firm, has released the first in-depth analysis of Canadian pensioner mortality in construction trades' multi-employer pension plans (MEPPs). Findings from the groundbreaking Construction Trades Mortality Study can help administrators of these plans improve the mortality assumptions used in their valuations and calculate their liabilities and costs more accurately.
"Life expectancy has a big impact on pension costs," says Cameron Hunter, Principal and leader of the Trusteed Plans Group at Eckler. "Canadians are living longer than previously estimated, and plan sponsors need a clear understanding of their pensioners' life expectancy to fund their plans properly."
Until 2014, when the Canadian Institute of Actuaries (CIA) published its Final Report on Canadian Pensioners' Mortality and new Canadian mortality tables, Canadian actuaries relied on U.S. mortality tables to measure pension funding adequacy. As expected, the CIA's report showed that Canadians are living considerably longer than predicted under the old U.S. tables.
The CIA report included analysis indicating that pensioners in the construction trades have higher than average mortality rates – and, therefore, lower average life expectancies – than the new tables show. However, it cautioned that, due to data limitations, industry-specific information in the report may not be fully reliable for establishing mortality assumptions for actuarial valuation purposes.
Eckler's study gathered essential demographic data from 43 construction trades MEPPs across Canada – a pool of data roughly four times the size of the construction industry data included in the CIA report.
"The results will help actuaries of participating plans make liability and cost calculations that better represent the characteristics of their plan or its trade. They also provide a significant baseline for future mortality experience research," says Hunter.
Key study findings include:
Construction trades pensioner deaths were almost 15 percent higher, on average, than predicted by the CIA's mortality table for private sector plans during the 2002-2012 period examined in Eckler's study.
Considerable variance was found in actual pensioner deaths among trades and individual plans.
Preliminary analysis indicates that the standard CIA projection scale may assume greater future mortality improvements than will actually occur for construction trades' MEPPs. With this in mind, plans should review their mortality experience, and thus assumptions, periodically.