Daimler Trucks starts production of DT12 Automated Manual Transmission at Detroit facility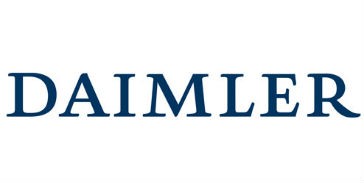 Daimler Trucks' powertrain component brand Detroit celebrated the production commencement of their Automated Manual Transmission (AMT), the DT12. With the launch, the company is delivering on the commitment made during President Obama's visit to the Redford facility in December 2012.
The Detroit Powertrain provides integration – the engine, transmission and axles are all engineered and designed to work together as one. The Detroit Powertrain integrates the most fuel efficient DD15 engine ever, with the technologically advanced DT12 transmission and specifically designed Detroit tandem axles.
"I take great pride starting the production of DT12 at our Detroit facility. The Detroit integrated Powertrain creates unmatched value for our customers, providing the most fuel efficient, most sought after Freightliner and Western Star trucks. Now this powertrain not only belongs together in our products but also in our production," said Dr. Wolfgang Bernhard, Daimler AG Board of Management member responsible for Trucks and Buses. "This is a great day in the history of the proud Detroit brand."