Miller CST 280 Series Stick and TIG Welder Now Available with Digital Meter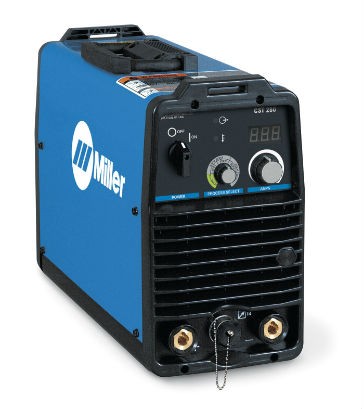 Now available with optional digital meter for more precise control when presetting of monitoring welding amperage, the stick- and TIG-capable CST 280 Series from Miller Electric Mfg. Co. is ideal for welding pipe and plate in power plant construction, petrochemical construction, maintenance and repair and shipbuilding applications.
"With a digital weld meter, the welding operator can quickly identify both preset and welding amperage levels. This allows operators to know they are within specified parameters, so they can weld with confidence," said Caleb Rosera, product manager at Miller Electric Mfg. Co. "Supervisors can also benefit from the technology, since they can visibly see that parameters are being met for the identified specifications of the job."
The 41-pound machine is highly portable and can be easily moved around the shop or at a jobsite. The welder delivers up to 280 amps of output power and superior stick arc performance even on the most difficult-to-run electrodes like E6010. Adaptive Hot Start for stick arc starts automatically increases the output amperage at the start of a weld should the start require it – preventing the electrode from sticking. When TIG welding, Lift-Arc start provides TIG arc starting without the use of high frequency.
A simple voltage-changeover switch saves time when changing primary voltage. The input voltage can be changed without removal from inverter rack or removal of machine case. The machine is rack mountable for protection, storage and transportation of multiple power sources using a single primary power cable.
The CST 280 Series comes standard with a six-foot power cable and is fully compatible with Miller wireless remote control solutions – operators can work safer and faster up to 300 feet away from the power source. The elimination of cord tangles or failures helps to increase time and money savings, and precise operator control at the weld joint further improves overall weld quality.