Thunder Creek Equipment 1,200-Gallon Bulk DEF Tank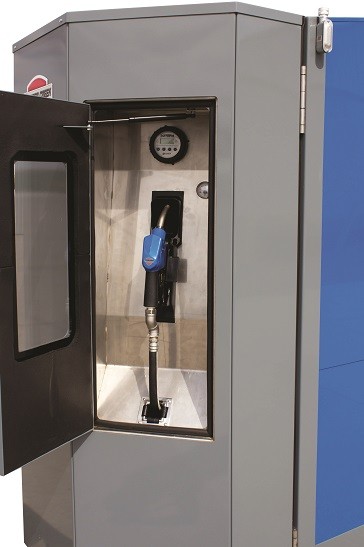 Thunder Creek Equipment has introduced its all-new 1,200-gallon bulk Diesel Exhaust Fluid (DEF) tank, a turnkey system designed for use in both retail and large fleet operations, including on-road trucking and off-road construction.
The new bulk tank is built with the same manufacturing standards and focus on fluid purity that has made Thunder Creek a leader in the mobile storage, handling and dispensing of DEF. This ISO-compliant (ISO 22241) closed system is available with either a polyethylene DEF tank or an industry exclusive stainless steel tank, and can be outfitted with either single- or dual-sided dispensing stations.
"As with our entire product line, the key to this product is fluid purity and operational flexibility," says Luke Van Wyk, general manager, Thunder Creek Equipment. "We ensure ISO compliance through the life of the product, and we offer a number of options and choices that let the buyer match it to their operation."
The Thunder Creek dispensing system pumps DEF at 10 gallons per minute and features a digital DEF meter, 20-foot auto-retracting hose reel and weather-sealed nozzle enclosure. An optional, thermostatically controlled cold weather package includes a six-sided/two-inch R19 insulation wrap, a tank temperature monitor, a Powerblanket heating system, heated dispensing cabinet and a heated piping bridge enclosure (available with the retail model).