Peterbilt Showcases Vocational Truck Lineup at Commitment to Class Event in Texas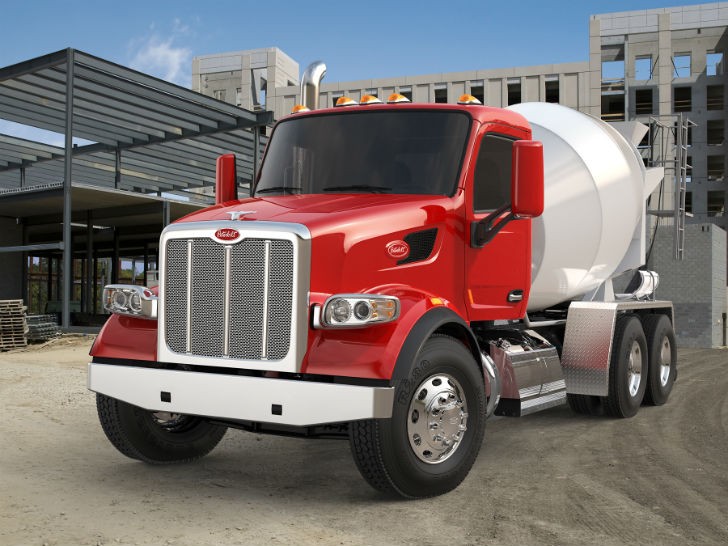 Peterbilt Motors Company hosted nearly 100 customers and dealer representatives for a three-day vocational event at its Denton, Texas, manufacturing facility where it showcased the versatility of its product lineup, demonstrated new technologies and discussed market outlooks and trends.
The event, called Commitment to Class, also included a tour of the assembly plant and test drives of a wide range of products, including Peterbilt's newest vocational offering, the Model 567 in a set-forward front axle (SFFA) configuration. The trucks and tractors were spec'd for a wide range of vocational applications, including dump, mixer, oilfield, tanker, heavy haul and refuse transfer.
"Commitment to Class events are an effective way for Peterbilt to interact with fleet managers and provide hands-on demonstrations of our latest product innovations," said Robert Woodall, Peterbilt Assistant General Manager of Sales and Marketing. "Additionally, our Denton manufacturing plant is one of Peterbilt's strongest sales tools to showcase our ongoing technology investments and unparalleled commitment to quality."
In addition to the lineup of vocational vehicles, customers also got firsthand experience with several new Peterbilt technologies including the SmartLINQ remote diagnostics system; predictive cruise control; in-cab diagnostics; the in-cab Driver Performance Assistant coaching tool; and the recently enhanced SmartNav infotainment system.
"Peterbilt's Commitment to Class event was a great way to experience all of the truck and support technologies at the same time," said Daryl Mizell, Sourcing Manager at Argos USA Corp. "I was able to drive many different truck specs and configurations to help me evaluate how they can help improve my fleet productivity. More importantly, it helped demonstrate a complete picture of how Peterbilt can help me do business throughout the lifecycle of the vehicle to help ensure improved performance, greater uptime and overall return and profitability."