KCMA 95Z7 and 115Z7 XTreme wheel loaders with 2-pass configuration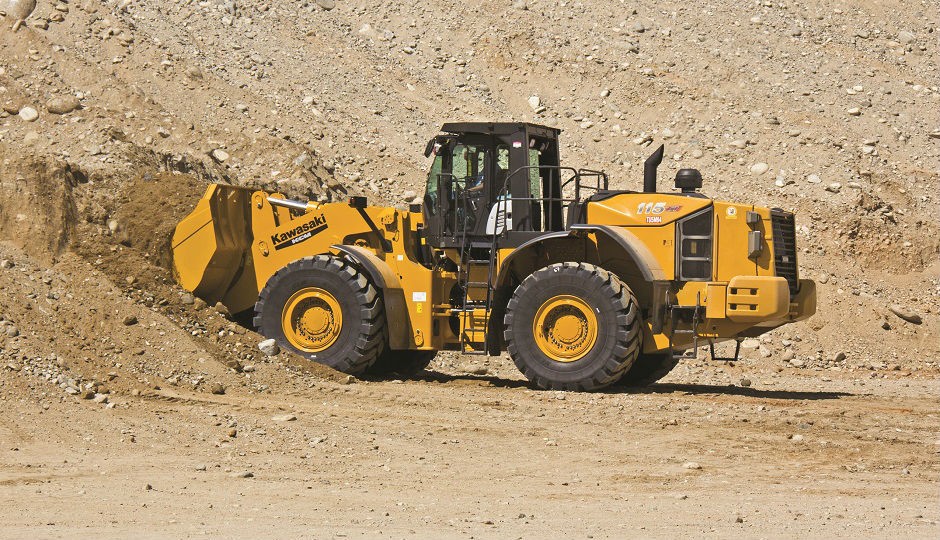 KCMA Corporation has introduced the 95Z7XTreme and 115Z7XTreme wheel loaders to their Kawasaki-KCM Z7 wheel loader line. In the past two years there has been a demand for a "short boom," "load and carry," or "2- Pass" configuration loader, the company reports. KCM designed these loaders in conjunction with the Tier 4 Interim loaders introduced in 2013. However, selection of the 2-pass configuration is dependent upon the site's production demand. It's not just about the bucket, the truck sizes or the material density. All of these factor into the decision.
Both the 95Z7XT and the 115Z7XT were tested in various applications and environments, including high altitude and desert heat. The results exceeded expectations, especially in fuel economy and breakout force. But the biggest surprise was the bucket heaping ability. The 95Z7XT 9.0-cubic-yard bucket weighed in at 15+ tons in sand, and 13+ tons in gravel. As is common on production sites, the loader was handling more than one material throughout the day. There was a noticeable increase in production and load out, and a noticeable savings in fuel.
Although the two models have many features in common with the standard 95Z7 and 115Z7, several features have been reconfigured for demanding quarry and mining applications. The 95Z7XT bucket size increased from 7.3 to 9.0 cubic yards and is also available in a 9.8-cubic yard configuration. The 115Z7XT bucket size increased from 8.3 to 9.15 cubic yards.
Many components of these loaders have been enhanced and reinforced to handle the demand of the weight of a larger bucket and to provide additional breakout force. The boom arms are shorter, thicker and stronger to keep the centre of gravity closer to the base and not stress the front end hydraulics and components. The bucket hydraulic cylinder bore is larger. The chassis has been reinforced to handle the additional torque and weight load, and the counterweight has been increased. These enhancements have increased the breakout force by over 26 percent in the 95Z7XT. Increased breakout force in the 115Z7XT is 6 percent. The tipping load of the 95Z7XT is 10 percent greater than the standard model, and the 115Z7XT has 15 percent greater tipping load than its standard model counterpart.
All of the safety and comfort features from the Z7 loader line carried over into these machines, such as the deluxe, ergonomic air suspension seat with heated cushions, standard rear back-up camera, high visibility front dash design, adjustable side console, and the entire IntelliTech operating system.
Related Articles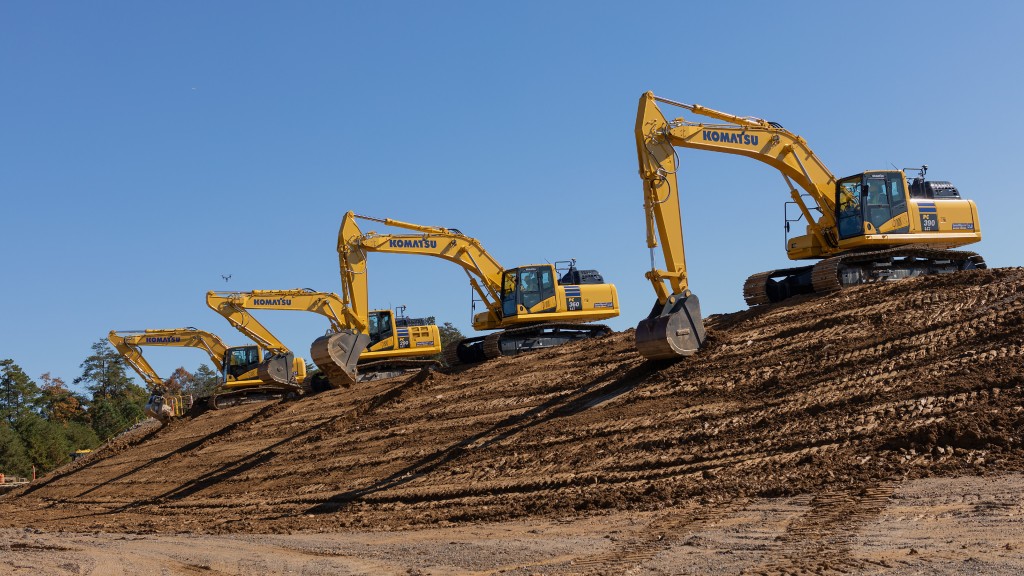 Intelligent Machine Control 2.0 from Komatsu adds productivity to excavators