MFL Tracked Mobile Plant Reduces Cost with Diesel-Electric-Drive System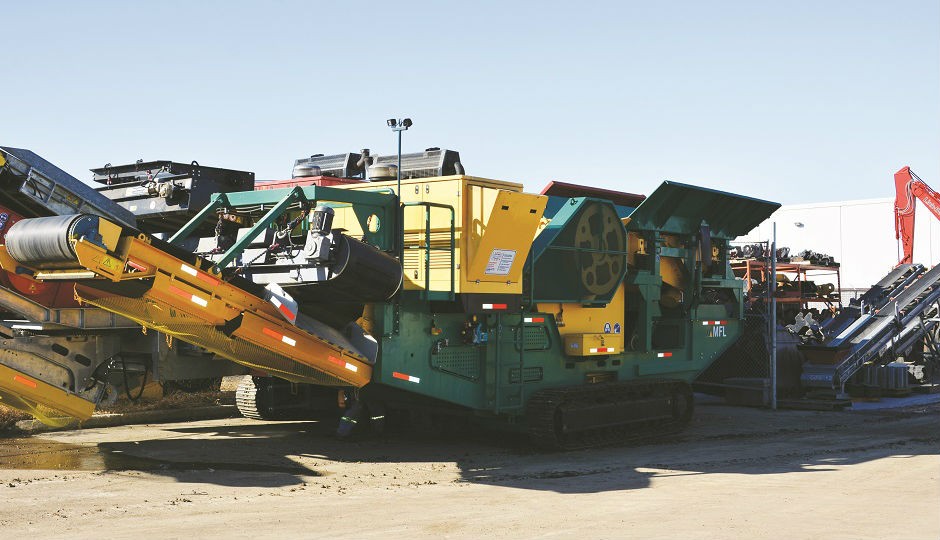 The STE 100.65T belongs to the efficient mid-size class of track-mounted mobile plants made by MFL. The jaw crusher is ideal for primary crushing of stone and recycling material, including construction rubble.
The track-mounted mobile plant has an integrated two-deck pre-screen and single toggle jaw crusher. The feed hopper, with a volume of up to six cubic metres, ensures continuous operation and can be loaded by wheel loader or excavator. The simple, heavy-duty design of the STE 100.65T makes it very durable and easy to handle and maintain.
With a feed size up to 900 mm, STE 100.65T has a capacity of up to 200 tph depending on the required final product size – between 0-70 and 0-200 mm. Impure feed material can be conveyed to the side. If this is not necessary, the pre-screened material is guided to the main conveyor. Hydraulic servo gap adjustment makes setting the crusher gap quick and easy. For recycling applications, the crusher is provided with a "bending" zone which prevents damage to the conveyor belt caused by iron parts. Depending on demands and feed material, wear parts are offered in the corresponding casting quality – either wear resistant or highly wear resistant. In transport mode, the 41-ton plant is approximately 13.7 m long, 2.5 m wide and 3.6 m high.
Reduced production costs are ensured by a diesel-electric drive system. Optionally, the plant can be supplied with a generator change-over switch allowing for mains operation. A drizzle device achieves effective dust reduction when the material enters and leaves the crusher. The complete plant complies with the latest MFL safety standards and fulfils current safety regulations for machines and plants.