Hilti PS 50 Multidetector Takes the Guesswork Out of Drilling Concrete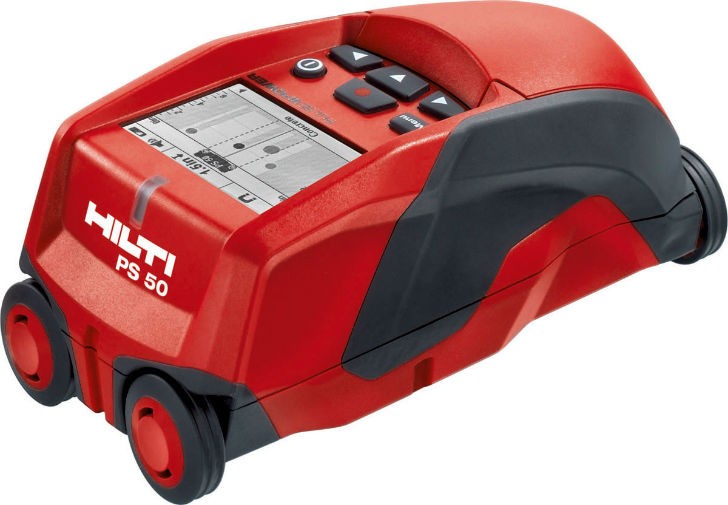 The new Hilti Multidetector PS 50 brings new depth to area scanning. The self-calibrating tool uses pulsed radar technology to detect a variety of concealed objects: ferrous and non-ferrous, wood or plastic and electrical conduits at depths up to 5-7/8 inches (15 cm) in concrete with high accuracy. Two additional sensors allow for the classification of those objects and the detection of live wire.
The PS 50 helps users drill right the first time by quickly and easily locating objects under the surface of structures which helps avoid costly repairs and saves time. Applications such as drilling anchor holes or through penetrations for pipe and cable installation; locating underfloor heating pipes or other pipe and cable runs; setting anchors in hollow or thermally activated slabs, can be performed with minimized risk.
With a built-in display for easy location of objects detected plus indication of approximate embedment depth and type of material, no expert skills are needed. The PS 50 also features an easy menu navigation for selection of the appropriate scanning mode for different base materials (universal concrete, wet concrete, floor heating, drywall, hollow brick).