Next Generation Commander III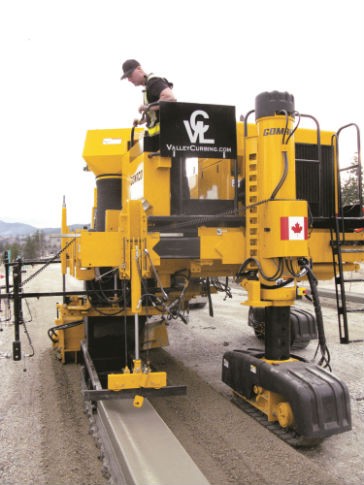 The Next Generation Commander III's new design is all about vision, safety, and performance, and is driven by the new GOMACO G+ control system and the new Tier 4 engines.
It features a redesigned frame and operator's platform, with a new pivoting operator's control console. The frame has been rebuilt to accommodate Tier 4 engines and their cooling packages. The engine placement has been reversed to provide increased operator visibility and the redesigned engine shroud provides easy access to service and fill points. The operator's console allows hands-on control and excellent visibility no matter what application is being slipformed or what the direction of travel.
For the first time ever, the Commander III will be available with an optional on-board camera as a new device to monitor designated areas of the slipforming process. The camera can be positioned anywhere around the paver and feeds live to the G+ display on the console.
The operator's platform is now isolated to eliminate vibration. It's also quieter to work on the platform or around the machine. The new, optimized cooling package uses a hydraulic fan controlled by G+ to adapt cooling needs to jobsite conditions, while also reducing noise.
Improved fuel efficiency, combined with an increased fuel capacity, allows an uninterrupted day of paving.
There is a new GBox on every leg to accommodate improved steering and grade control. G+ controls will accommodate telematics for remote engine and machine monitoring, while G+ Connect easily interfaces with 3D guidance systems.