Takeuchi TS80 Skid Steer Available in Radial and Vertical Loader Alightments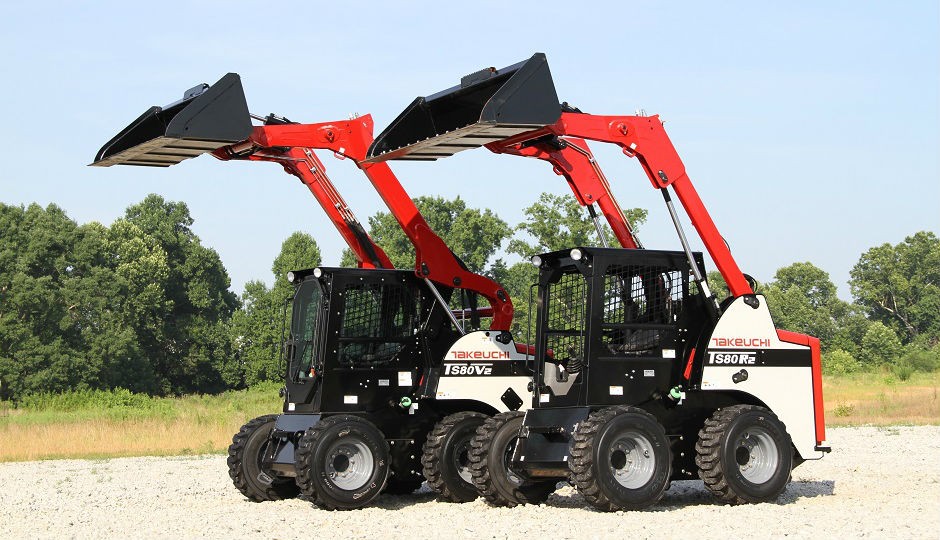 Takeuchi-US, has recently updated their product offering with the introduction of the all-new TS80 skid-steer loaders that are available in both radial and vertical loader arrangements. The TS80 series are the largest models in the Takeuchi skid-steer product line that also includes the TS50 and TS60. Highly maneuverable and powerful, the large frame TS80 series loaders deliver an outstanding blend of performance, durability, and operator comfort.
The TS80 skid-steer loaders feature a 74-hp Final Tier 4 Deutz engine that delivers an impressive 192 ft. lb. of torque at 1,800 rpm. A key benefit of the new Deutz engine is its simple maintenance free Diesel Oxidation Catalyst (DOC) that does not require regeneration, cleaning, or Diesel Exhaust Fluid (DEF).
Takeuchi TS80R2 Skid Steer
The TS80R2 features an operating weight of 7,950 pounds. and a rated operating capacity of 2,825 pounds The bucket breakout force on the TS80R2 is 5,845 pounds, with a lift arm force of 7,080 pounds and a maximum hinge pin height of 10 feet 5 inches.
Takeuchi TS80V2 Skid Steer
The TS80V2 is heavier than its radial counterpart with an operating weight of 8,965 pounds and a rated operating capacity of 3,500 pounds. Bucket breakout force on the vertical model is 5,920 pounds., with a lift arm force of 6,200 pounds, and a maximum hinge pin height of 10 feet 10 inches.
Comfortable to operate, the TS80 skid steers feature a functional and well-equipped operator's station that now includes a lower threshold for easier entry and exit for the operator. Several new options are now available and include ride control, bucket positioning, and high-flow auxiliary hydraulics to increase both productivity and versatility.
"We are very excited and proud to introduce the new TS80 skid steers to the market because of the machines' excellent operating capacity and hydraulic performance – the features that make them so powerful and reliable out on the jobsite," said David Steger, product manager at Takeuchi-US. "Uptime has been improved with these machines, and daily maintenance points like fluid level checks and greasing access have been improved and simplified as well. These are great machines that will not only meet the operator's needs, but surpass them."
Related Articles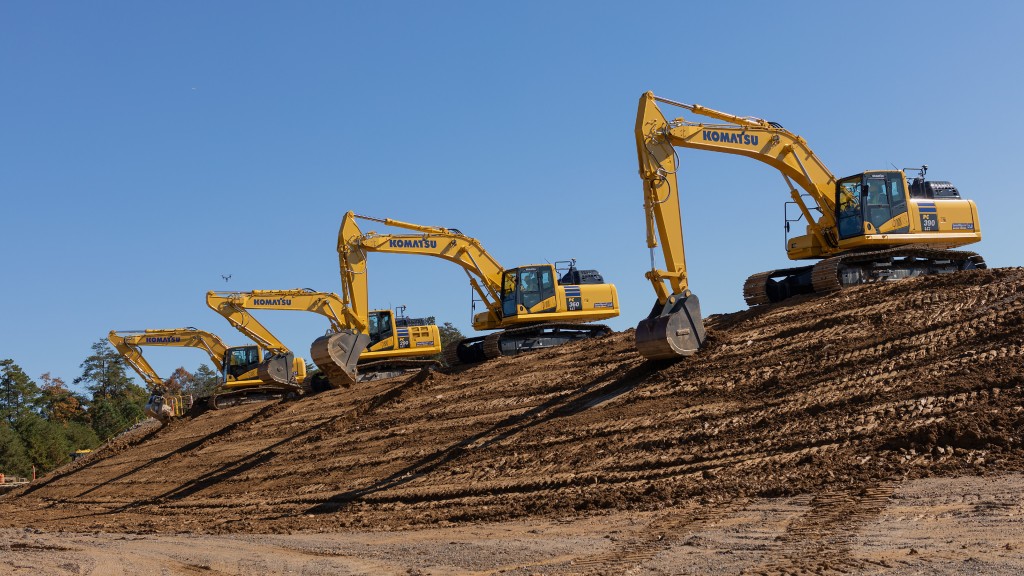 Intelligent Machine Control 2.0 from Komatsu adds productivity to excavators