Terex Washing Systems M-Series Mobile Rinsers Operate Wet or Dry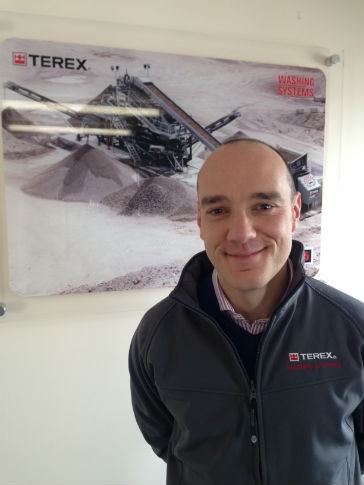 Terex Washing Systems (TWS) Mobile Rinsers let you switch from wet to dry as needed. The TWS M-Series range offers no-compromise mobile screening with the ability to operate either wet or dry with quick and easy change from dry to washing duty.
If you need a loose crusher run as well as maximum sub-base production one day and are working with clay contaminated seams with a need for high quality concrete aggregates the next, you have the right machine. If you need in-spec washed sand from an all-in feed, the M-Series can be partnered with TWS's FM120C cyclone-based sand washing unit or T150 bucket wheel dewaterer for a high performance and extremely versatile sand washing system with minimal site preparation required.
TWS M-Series mobile rinsers have repeatedly proven their merit in applications ranging from construction and demolition waste to iron ore mining, concrete and building materials production, industrial sands processing, contract crushing lines and civil engineering projects. In each case, whether working directly for a site owner-operator or as part of a rental fleet, the extreme ease of deployment, setup, operation and maintenance has delivered sector-defining return on investment and consistently high quality product on the ground.
Choose between 4 core unit sizes with screens up to 20'x5', 2 and 3 deck options and a choice of Tier 3 / Tier 4 and dual power capability. With some versions offering a choice of either wheel or track mounted configuration, operators can even select how to bring it to the material.