MB Screening Bucket for Loaders, Skid Steers and Backhoes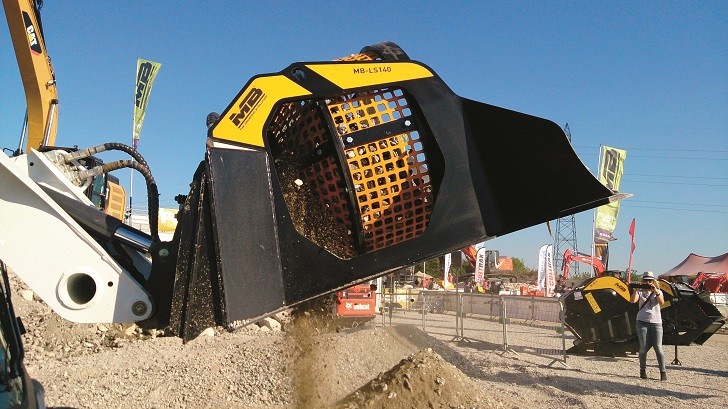 Ideal for natural material selection, pre- and post-crushing, the MB-LS140 screening bucket from MB Crusher can reduce crushing time up to 60 percent, making for quick material recovery.
Applications include the primary selection of waste material, demolition, excavations filling, and the reclaiming of rocky ground, as well as pebble selection, beach cleaning and all other instances where thinner pieces are needed.
The MB-LS140 is suitable for skid steers from 2.6 tons and is lightweight (around 0.45 tons) and compact with a loading capacity of 0.50 cubic metres.