BOMAG BM1200/35 Cold Mill Features Innovative Rear Cutter System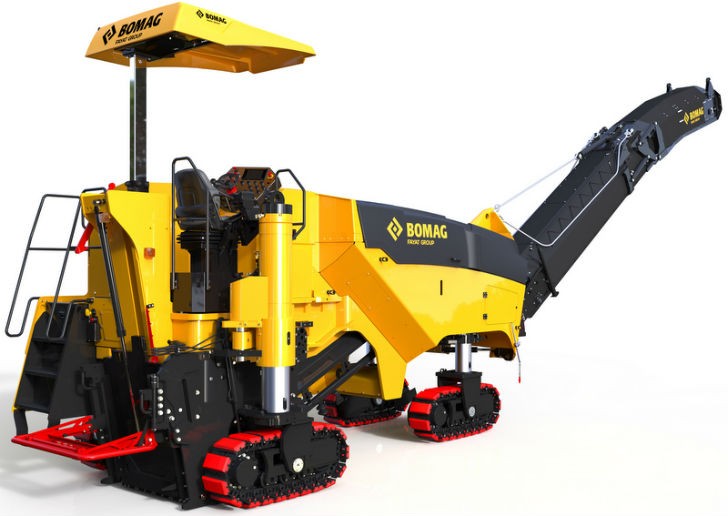 Offering a 47.2-in (1,200-mm) cutting width and 13-in (330-mm) maximum cutting depth, the BOMAG BM1200/35 cold milling machine features a rear rotor design with an innovative BOMAG-exclusive cutter system that optimizes milling performance. Constructed with the unique BMS 15 interchangeable holder system, the BOMAG cutter design incorporates a single bolt for holder retention and requires a low tightening torque of 75 ft/lb. Low front face position increases milling efficiency and overall milling power. Specially tempered steel material offers significantly longer service life compared to conventional cutting systems to maximize BM1200/35 uptime.
Drawing from significant operator feedback, this cold milling machine's design includes logical operating layout, easy intuitive controls and low noise levels. Its vibration isolated operator's platform features a comfortable swivel seat design, allowing all work to be completed while seated. The ergonomically designed dashboard includes intuitive switches, levers and clear readout displays.
The BOMAG BM1200/35 offers three milling drum speeds – 85, 95 and 107 rpm – to match cutting speed to jobsite conditions. Material is efficiently channeled from the cutter housing and into haul trucks via 25-6.in (650-mm) wide inside and 23.6-in (600-mm) wide outside conveyors at capacities reaching 6,357 ft3/hr (180 m3/hr). The outside conveyor swivels 45° to the left and right to efficiently load trucks directly in front or from either side of the mill. Maximum discharge height for the BM1200/35's conveyor is 224.4 in (5,700 mm).
Powered by a Tier 4 Final 349 hp (260 kW) MTU diesel engine, the BM1200/35 offers ample power to efficiently mill asphalt at speeds reaching 105 fpm (32 m/min). An efficient pressurize water injection system offers a variable flow rate of 0-1.6 gpm (0-6 lpm) to the cutter housing to cool cutting teeth and increase service life.
Company info
Related products
Related Articles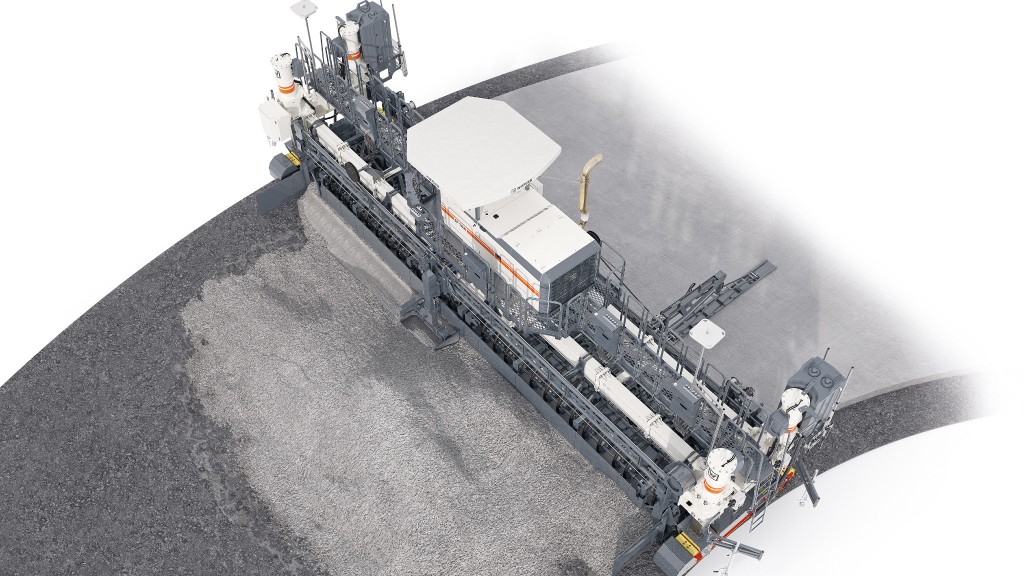 Wirtgen inset slipform paver designed for versatility and efficient operation