Thunder Creek Launches FST Series Trailers for Fuel/DEF Delivery, Field Service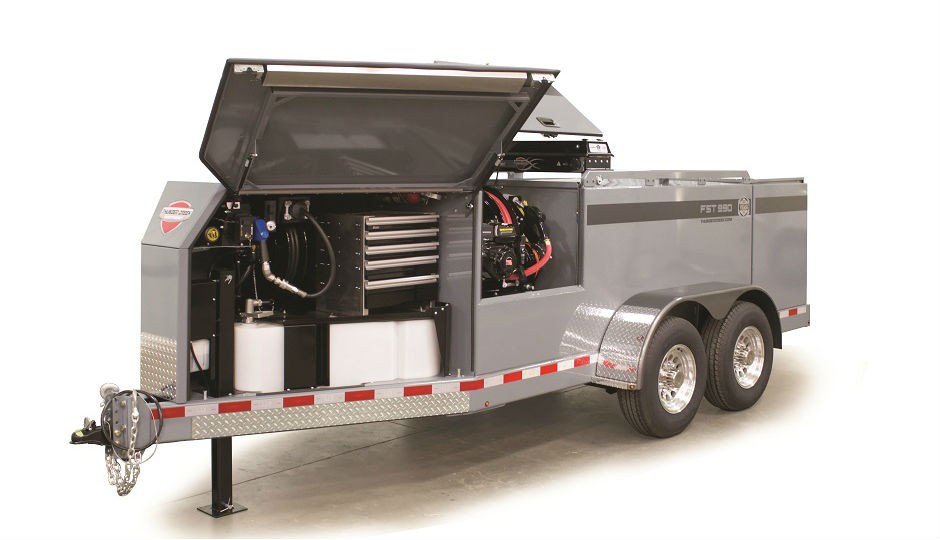 Thunder Creek Equipment has introduced its all-new FST Series trailers – available in 500-, 750- and 990-gallon diesel capacities with a 100-gallon DEF tank and an optional field-installed rear utility box. The new FST Series combines the best of Thunder Creek's fuel, DEF and service transportation technologies into a single design while retaining the company's focus on craftsmanship with heavy gauge steel, patented/patent-pending designs and premium options that allow contractors to spec each trailer to meet the demands of their work.
The rear utility box is 55 percent larger than previous designs and can be installed on any FST Series trailer at any time – allowing owners looking for basic fuel transportation to later build out their own mobile service trailer as their needs evolve. Options include a three-in-one welder/generator/air compressor, an auxiliary oil tank, a Worksight light tower and a Field Max tire kit.
All Thunder Creek trailers are built with a low profile and baffled fuel tanks, making them suitable for traveling both on-road at highway speeds and off-road on large jobsites.With more than double the capacity for tools and storage, FST Series trailers have 75 cubic feet of space in the front and pump enclosures, and an additional 60 cubic feet in the optional rear utility box that can outfitted at the time of purchase or field-installed at a later date. Hatch-style doors open to give unrestricted access to the pumping systems, controls and options. All interfaces are now positioned ergonomically at the operator's natural height.
The exclusive, closed-loop DEF Delivery System with patent-pending two-in-one DEF Pumping System is one of the most reliable and contamination-free methods of delivering DEF to off-highway equipment. FST Series trailers are compliant with ISO 22241 standards to maintain purity.