Wacker Neuson now offers GPS positioning system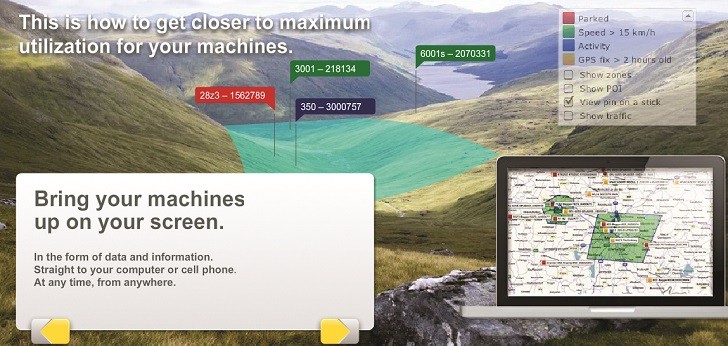 With Wacker Neuson Telematic, you can locate, survey, control and detect your construction machines. The satellite-based GPS locating and surveillance system tracks operating time and movement of construction machines, GPS location and operating conditions. It improves the anti-theft protection and helps to recover the construction machine after a theft.
This tool is now available for all machines from Wacker Neuson, like wheel loaders, excavators and dumpers.
It optimizes the usage plan, reduces downtime and reminds the operator of regular maintenance of the construction machine.
Information can be accessed at any time from a computer or smartphone. To schedule maintenance times more easily, Wacker Neuson Telematic will automatically remind you by e-mail or SMS when the next service is due. Geofence is an especially simple and easy-to-use function that notifies you immediately of any unauthorized usage of your construction machines.
The biggest benefit of Telematic technology is undoubtedly increased productivity and therefore profitability. However there are other advantages too: the resale value is increased because the construction machine's history can be rapidly accessed, and better monitoring also means a longer service life.