Legacy offers tension fabric buildings with solid steel frame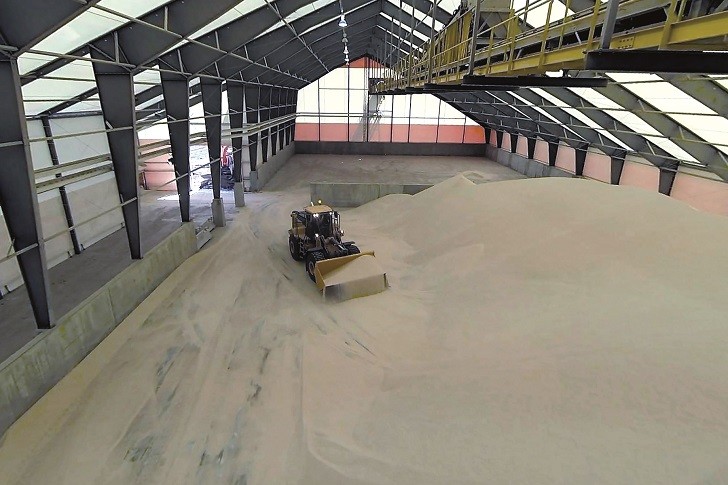 Combining solid frame engineering with the proven benefits of tension fabric, Legacy Building Solutions says they are now able to offer the first line of fabric buildings to incorporate structural steel beams instead of open web trusses. This engineering concept provides a high level of flexibility for processing and storage of bulk material, vehicle maintenance facilities, and other structures for mining operations and beyond.
Legacy buildings utilize a durable solid steel frame in place of the hollow-tube, open web truss framing traditionally used for fabric buildings. Solid structural steel beams are not vulnerable to unseen corrosion originating inside a tube. Additionally, the structural steel has multiple coating options, including hot dip galvanizing, red oxide primer and powder coat paint.
The strength of the structural steel frame provides several engineering advantages, including the ability to relocate buildings by towing or crane. The solid frame also delivers the flexibility to customize buildings beyond the confines of standard shapes and sizes to the exact width, length and height required.
Legacy's straight sidewall design allows for the inclusion of a variety of overhead doors, exit doors and dormers along the sides. Structures can be modified to provide desired eave extensions and interior columns. They also can be engineered to carry ancillary systems that need to be suspended, including overhead cranes, fire suppression systems, ventilation and lighting.
A wide variety of PVC fabrics are available that allow natural light to permeate the structure, while insulation can be added when required.
Installation is faster than with conventional buildings, and the design can be adjusted for stationary or portable applications. Sidewalls can be customized and built with any desired material – including steel, panelling or siding – and then easily lined with fabric to prevent corrosion to the interior.
Legacy offers assistance from concept to completion, including renderings, foundation design, installation and project management, and provides a 15-year warranty.