Scrap Grapple Buckets for Basic Clean-Up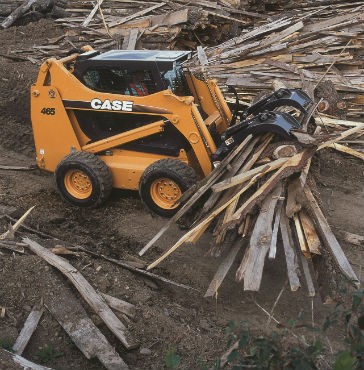 Case Construction Equipment's scrap grapple buckets will easily move big, bulky material that ordinary buckets can't handle.
Key features include a cutaway design to handle wide material, two separate grapple tines and cylinders for more versatility in material handling, and hydraulic cylinders and reinforced grapples to handle rough, irregular loads.
The 37-inch vertical grapple opening also allows for other operations, such as digging or removing snow. Hydraulic hoses connecting the grapple bucket to the auxiliary boom hydraulics are provided. The attachment system on the scrap grapple buckets makes it quick and easy to hook up.