Automated lubrication the next logical step for preventative maintenance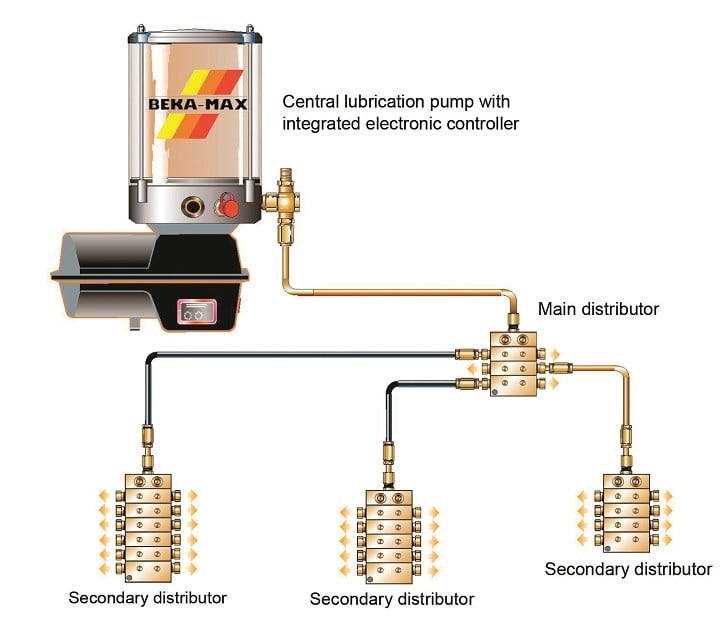 Most maintenance managers learned long ago to make consistent lubrication a central part of their preventative maintenance (PM) programs. More recently, maintenance managers have been learning why automated lubrication is the next logical step. Upgrading machinery with an automatic greasing system delivers all the benefits of routine servicing, and much more.
Compared to a daily shot of grease, automatic lube systems serve grease points with precisely measured doses for more consistent protection, and since the lubrication system does its work while machines are operating, no downtime is required for servicing.
According to Beka-Max of America, a built-in automated system provides a safer work environment, reducing grease spills and eliminating much of the "hands-on" time that employees have to spend with the inner workings of equipment. The company says recognizing that automatic lubrication is the right strategy for your maintenance practice is a good first step. The next step is to choose and install the best system for your operation, which may not be so easy.
Dave McDougall, product manager for Beka-Max of America, admits that the autolube equipment from any major brand will work fairly well and will supply roughly the same volume of grease over the lifetime of an installation. But he does advise buyers to be wary of unrealistic promises.
"If you are using the OEM recommended EP-2 grease, and a salesman claims that his lube system will consume significantly less grease than other systems, you have to ask how that is possible."
"From an O&O perspective, if the machine is set up and calibrated properly, it should receive the recommended volume of grease – less grease is not helping your machine."
According to McDougall, your choice of a greasing system should be based on achieving the correct lubrication for your equipment and earning a return on your investment in the long-term.
Durability and reliability are key advantages of automatic lubrication – so there's no advantage to purchasing a system that simply gives you a new set of maintenance problems."
McDougall says that, rather than comparing grease volumes or initial cost, buyers should take a closer look at the actual equipment delivering the grease. He says "Ask your suppliers about how the pump is constructed, and about its materials and operating design. And ask how it reacts in different operating environments. Check the quality of the grease distributors and fittings – you want to be sure you're getting durable, quality components all the way through the system."
Autolube "smarts"
Today's greasing systems can be equipped with many options to suit specific installations. Some bells and whistles will just add costs while providing little value in return. Other options though can serve a critical role in loss prevention. Consider where your facility could benefit from smart monitors, with visual or audible alarms to help track grease levels in the pump reservoir or to detect issues in the delivery circuit.
For many facilities, the move to automated lubrication is a major capital investment. Talk to your vendor about strategies to deploy an integrated system over time, and how to plan for future changes in your production processes. You may find that the upgrade is more affordable with a program that begins with equipping a few circuits with a single manual service point to supply multiple grease points.
While the circuits will reduce service times immediately, they can later be expanded and integrated in phases. Ultimately, all circuits may come together at a single automated grease pump. As a production process evolves, a machinery's greasing requirements may change as well. A system with a modular design for its distributors will greatly reduce the cost of reconfiguring to add new grease lines and/or to update dosing levels.
Technical support
The basic installation of autolube components is quite simple. However, the right installer will bring experience to the planning of your system and will add lasting value to your investment. An autolube specialist can advise you on the recommended dosing frequency and volume of grease for your equipment. The installer should also understand how to adjust the configuration according to the equipment's exposure to factors such as heat, dust and dampness.
Efficient planning of the distribution circuits is a skill that can only be learned over time. An experienced installer will have a good eye for ensuring that grease lines are well guarded from potential impact points and are routed around snags or areas of high vibration that can affect reliability in the years ahead.
While a greasing system is not the most important part of your production equipment, it is the part that keeps the rest of your process running smoothly. For that reason alone, strong service support should be high on your list of purchasing criteria. Reliance on service visits can be reduced greatly if your supplier has good telephone support in place, backed by a detailed knowledge base. McDougall says Beka-Max' call centre is able to resolve over 95 percent of requests for support, saving time and costs for customers.
Automatic lubrication can be a highly effective part of your preventive maintenance strategy. The basic principles of PM should be your guide when investing in a new greasing system. Weigh the cost of purchasing the right system against future potential savings in operating efficiency, workplace safety and reduced downtime.
Related Articles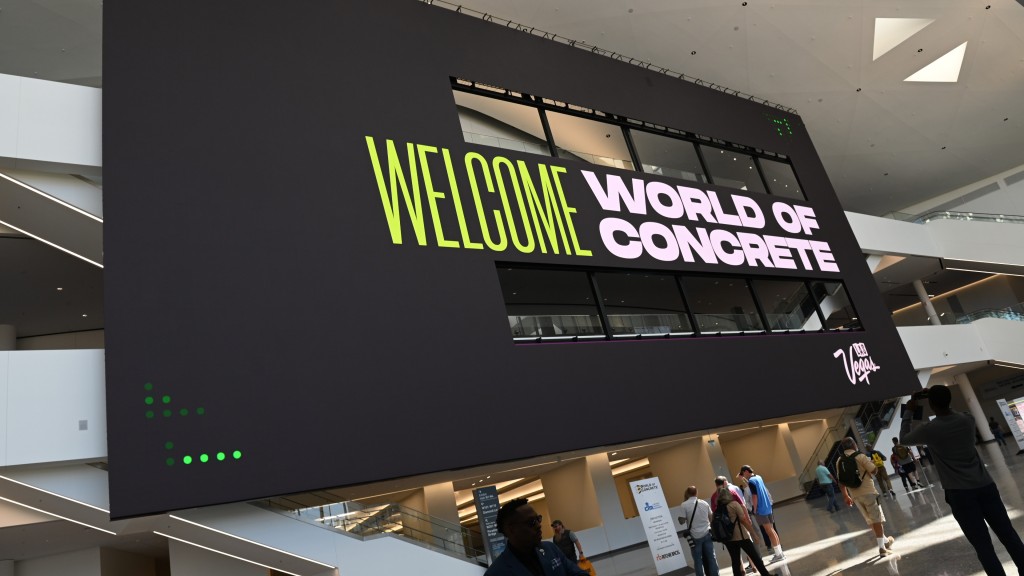 Education, automation, and job site productivity enhancements mark World of Concrete 2022